Naughty Dog is one of the most recognizable companies in PS Studios and throughout his career he has provided us with sagas very loved by the community such as Crash Bandicoot, Jak and Daxter, Uncharted O The Last of Us. The Californian study is in the crosshairs of the players as there are high expectations about the next title in which they are currently embarked, and a recent worklist may have cleared up some doubts about this project.
According to job listings, Naughty Dog is working on a standalone multiplayer game

"Were seeking to bring the same level of ambition and quality of our signature, story-driven games to this unique multiplayer project."https://t.co/H9Cf1IkANy pic.twitter.com/s5T4CgIgjF Nibel (@Nibellion) June 9, 2021
Naughty Dog's new game could be a standalone, narrative multiplayer title
Naughty Dog have recently posted two job postings indicating that they are in the process of searching for a game scriptwriter and level designer for a multiplayer experience. The introduction of both job offers begins in the same way: "Enter the new naughty dog ​​adventure: the The studio's first independent multiplayer game! ". From the study they seek to bring the same level of ambition and quality from your story-based games to this unique multiplayer project. The two job offers include some of the requirements and skills to qualify for the job, as well as the responsibilities and tasks associated with it.
At the moment more details about the video game are unknown, although there are several possibilities of what could be. The multiplayer mode from The Last of Us Parte II is in process and in September of last year, Neil Druckmann asked the players who were still waiting for patience. Maybe the new indie multiplayer title in which the study is involved could be the original multiplayer mode of The Last of Us Parte II expanded to a full set. Druckmann's words were as follows: "Thank you to all the fans for an incredible The Last of Us Day! Your positivity and love is incredibly inspiring.. Oh, and on that other thing. Be patient, it will be worth it. "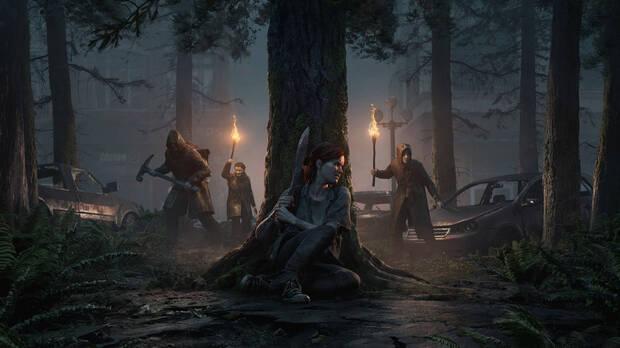 New job offers from Naughty Dog coincide with the statements of the director of PlayStation Studios last week. Hermen Hulst I commented that since PS Studios are creating a wide variety of experiences for single player and multiplayer. In his verbatim words: "Who says that the multiplayer experience can't have great stories, right?" Considering the strong narrative component that Naughty Dog titles have and recent job offers that point to the development of a indie multiplayer title, the director could have referred to this new development. Either way, we'll have to wait for Sony to announce some State of Play or similar event to show more about the new game in case it is going to be shown in the short term.