Capcom released today the fourth trailer from Monster Hunter Stories 2: Wings of Ruin, a new installment of this spin-off from the monster hunter franchise that swaps its usual bet on real-time action for a turn-based combat formula. In this new video more information about the game's plot has been revealed, which will lead us to hunt down Razewing Ratha before the profeca de Wings of Ruin is fulfilled and its destructive power awakens.
In this new trailer of Monster Hunter Stories 2: Wings of Ruin, available with subtitles in Spanish under these lines (you can also see it here in Japanese), we can take a first look at how the curse will affect animals around the world, something that the heroes who star in this installment will have to face while trying to find the whereabouts of Razewing Ratha before other factions that want to use their power for evil.
More details on the plot and the upbringing of Monsties
Precisely this new video also lets us see the special union that the protagonist of the game will have with Razewing Ratha, the importance of his grandfather, the legendary Monster Rider Red, the sudden disappearance of specimens of Rathalos from all over the world and the rays of rage that corrupt monsters. Throughout the adventure we will witness the return of characters from the saga such as Avinia and her Monstie Frostfang, plus others previously confirmed like Lilia and Reverto.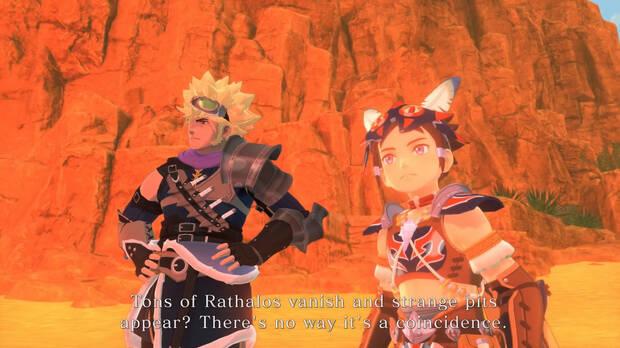 Not only have new details been given of the story, but also of the playability. Specifically, it has been explained how will monstie eggs be collected, the creatures that accompany us in combat: for this, the players will have to probe the depths Monster Lairs, where sometimes we will find eggs with different genes. Once obtained, we will have to return to hatch them and combine them to create a powerful team.
Monster Hunter Stories 2: Wings of Ruin launches July 9 on Nintendo Switch and PC.