Capcom has revealed the post-launch content plan for Monster Hunter Stories 2: Wings of Ruin, which launches next July 9 on Nintendo Switch and PC. The producer of the Monster Hunter series, Ryozo Tsujimoto, and the director of the game, Kenji Oguro, have discussed this content and show new gameplay of the cooperative modes during a special pre-launch program that you can watch below.
The first post-launch update already announced will arrive the 15th of July and add the Canynes of Monster Hunter Rise Like a Monstie that I can ride on Monster Hunter Stories 2: Wings of Ruin. The special program has detailed the five waves of free content that will arrive distributed until October 2021. The content update 2 will arrive on August 5th, and include a cooperative mission in which the Riders can face off in the company of the golden elder dragon Kulve Taroth. Although he won't be able to join your Monsties team, the materials collected from the quest can be turned into powerful weapons and armor. Two new Monsties will be added in this update: the Glavenus Inferno and the Fulmen Astalus.
Content Update 3 Arrive in early September, including the Celestial Eye Mizutsune, the Glacial Gammoth, and the Kirin Boreal as new Monsties. By the end of September Content update 4 is here, with new Monsties such as the Cursed Rathalos and the Gneo Tigrex. Kulve Taroth will also return in this update as part of a new very high difficulty co-op mission that will give better rewards to Monster Riders who face it. In October, the Silver Rathalos and the Golden Rathian are the Monsties that accompany the new cooperative mission, which will face the Riders against a mysterious special monster after which even more powerful equipment can be created.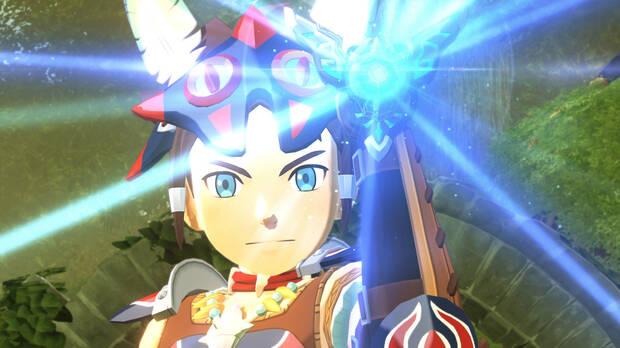 The Cooperative Play Demonstration
Tsujimoto and Oguro also present many of the ways that players can cooperate on expeditions, exploring, strategizing in combat, and discovering monster lairs to collect eggs that will hatch into unique Monsties. They also talked about creating the first Monster Hunter Stories, what they were looking to accomplish with the sequel, and their inspirations for new and classic character designs.