* Sponsored content.
When the Nintendo Switch limited edition from Monster Hunter Rise there was such a stir that their stocks were exhausted days before their launch. Now, after such success, in TTDV they have put it on sale again for 399,99 with free shipping costs. The shipment will be made in 24-48 hours.
This special edition of Nintendo Switch features a unique finish with motifs Monster Hunter Rise, the latest installment of the popular Capcom saga that is proving to be a complete success around the world, being already considered one of the best games of this great franchise.
Monster Hunter Rise included and with additional content
Those who purchase this limited edition of Nintendo Switch on TTDV will be able to enjoy Monster Hunter Rise thanks to download code of the video game that comes with it, a code that also gives us access to the download of the Deluxe Kit DLC Pack and several additional content ms.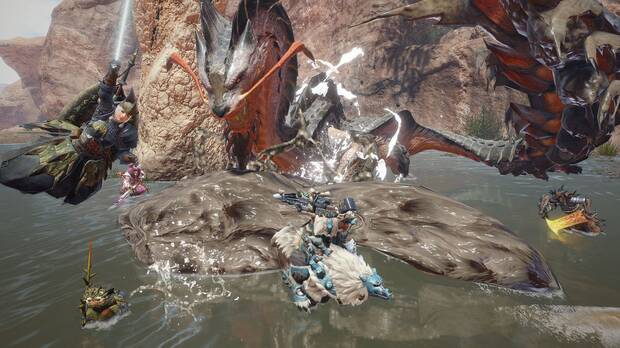 Monster Hunter Rise also available separately for Nintendo Switch on TTDV by 54,99 .