Microsoft Flight Simulator occupies on the SSD storage drive or computer hard drive less than half that barely three days ago. Asobo Studio, the French team responsible for development, launched on May 27 the update 1.16.2.0 of your flight simulator. The main novelty of the patch is an optimization of the game installation files: it goes from approximately 170 GB to 83 GB.
"We have made some optimizations for the initial full download of the title so the base game is now 83 GB instead of more than 170 GB ", it can be read in the patch notes. They indicate that, due to these changes, some mods stored in the folder "community" may affect game performance, and they recommend: "move your community packages to another folder before relaunching the title if you suffer from stability problems or long loading times".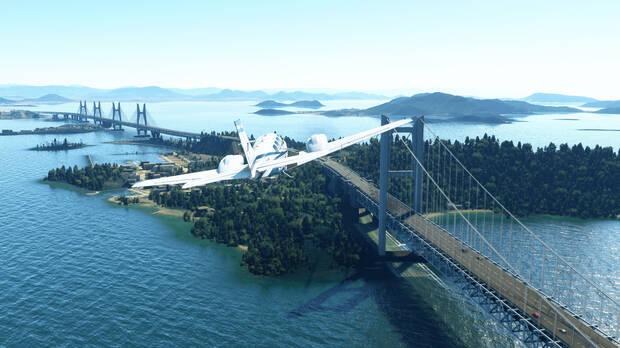 Another change introduced by the update has to do with the data that the game is constantly downloading, such as atmospheric conditions, air traffic and geographical information from satellites. On slower networks, this data may not download at the required speed, causing slowdowns and performance problems. Now Asobo Studio say they have optimized how that data is downloaded.
Finally, the update also adds minor changes and novelties to navigation, to the atmospheric system and to some airplanes. They warn that the virtual reality mode may give errors to some users, in that case they must uninstall OpenXR v106 and reinstall the previous version, OpenXR v105. Also solve numerous bugs of the game and the publisher.
Coming to Xbox Series X / S in Summer 2021
Microsoft Flight Simulator they premiere on August 17, 2020 on PC and is available on Steam, the Microsoft Store, and Xbox Game Pass (where the basic version is included). In summer of this year It will be released on Microsoft consoles, Xbox Series X / S, and according to the European age rating record, also on Xbox One.