Microsoft Store announced a few days ago that reduce your percentage of profit that you make from the sale of PC games as of August 1: in this way, the company will receive 12% of the profits instead of 30%, which is considered the standard in the industry. A confidential document on the litigation facing Epic Games and Apple also revealed that this strategy could also be followed on consoles, but Microsoft has denied the information; currently console manufacturers, like Steam, charge 30% of sales in digital distribution.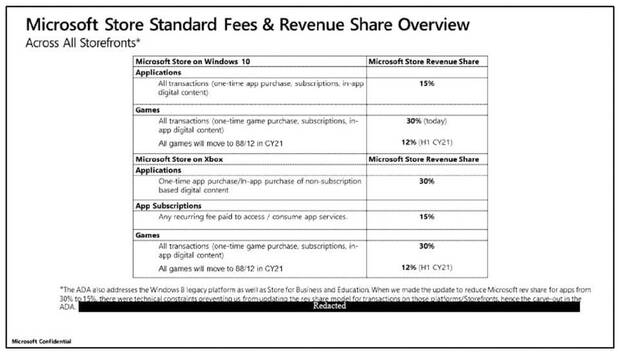 In response to rumors and speculation in recent days, a company spokesperson has assured The Verge that they have "no plans to change the profit percentage on consoles at this time" followed by a clearer message: "We will not update the benefits for publishers on console". The reason for the change in opinion since January is not clear, although some media speculate that it could be due to the cancellation of the original plan on the increase in the price of Xbox Live, which would have compensated for the loss of income by lowering the rate to 12%. ; finally this rise was not fulfilled and the games free to play they do not need an Xbox Live subscription.
This document filters other details as the apparent temporal exclusivity for STALKER 2 on console, three months, while The Gunk s will have permanent exclusive on console.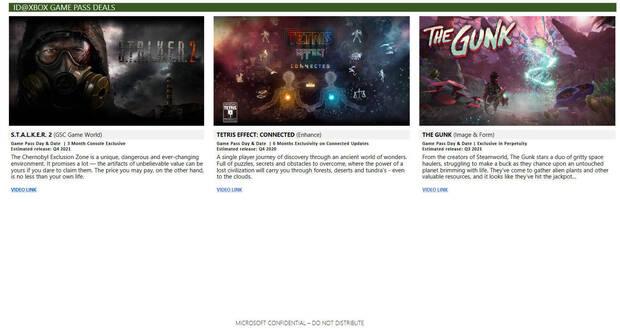 Microsoft supports Epic Games Store strategy
In this war between Epic Games and Apple, Microsoft is supporting the Epic Games Store: "Game developers are paramount in delivering great games to our players, and we want them to be successful on our platforms," ​​said Matt Booty. from Xbox Game Studios. "A clear and untethered revenue share means that developers can bring more games to more players and achieve greater commercial success by doing so".
Steam, on the other hand, maintains its 30% profit percentage decreasing as game sales increase, as it happened with The Witcher 3 in the Valve store.