Thomas Happ, the developer responsible for Axiom Verge 2, has announced a delay in the release date of the metroidvania. The game, which was planned to launch in early 2021, will now launch in Nintendo Switch y en PC (Epic Games Store) on the third quarter of this year. Although it is a sequel to the original title, the truth is that adding a whole set of new elements: characters, abilities, enemies and a completely different world to develop the adventure.
Axiom Verge 2 lags on Switch and PC
In an interview with IGN, Thomas Happ has been in charge of making the announcement of the delay of the launch of the game. During this talk, Happ indicated that the game "get better thanks to the extra time" to dedicate to its development. With this change of date, prevent Happ himself from being exhausted and avoiding the practice of crunching. Let us also remember that after this installment the creator wants to continue giving continuity to the saga: so probably Happ wants to also trace the future of this IP.
The first Axiom Verge, meanwhile, debuted in 2015 and won the applause of the critics. Happ has been working very hard on the sequel, which was originally due to be released in 2020. Then, it was delayed to mid-2021 to postpone its debut once again this week. Happ wanted to show his appreciation to the fans for their patience, noting that "Axiom Verge 2 be here before you know it ", he pointed.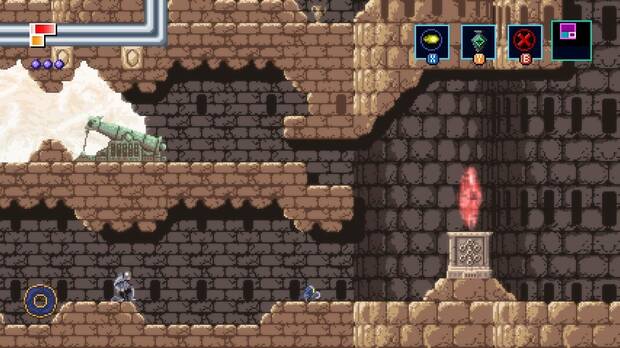 "Axiom Verge 2 will be here before you know it"
Remember that Thomas Happ is solely responsible for the game: he himself is in charge of the music, art, design and programming of Axiom Verge. The sequel feature a "non-linear" and "expansive" exploration on a huge map that will be interconnected; and invites us to hack any enemy that we find "unique and interesting" consequences for each of them. Also, for the faster ones, the game will offer a optimized interface and additional functions for speedrunners. There is also "another important feature" that players will have to discover on their own.
Since IGN They wanted to dedicate a documentary to Happ's work that you can enjoy at the following link.