The Enhanced Edition from Metro Exodus goes on sale today for PC and from the YouTube channel Cycu1 we have been able to see a little more detail about the differences that it will have with respect to the original version published in 2019. The comparison has been made with the graphic card RTX 3080, with the ray tracing activated and running at a resolution of 4K native. It is also important to emphasize that all graphic options are to the maximum allowed.
As we can observe, the differences between the two versions are more than notorious. In the Enhanced Edition, the image looks much more crisp, clean and full of particles additional items that the original edition does not have. The ray tracing is the addition that is most noticeable, since the light that permeates the stages and the way it behaves when projected on the surfaces gives the stage a greater realism and visual appeal.
The improvements have been applied to the quality of the effects, but also to the textures and modeling
There is also a improved textures and modeling of characters, weapons and settings, although the main protagonists of this edition are the effects mentioned above. The changes are noticeable both in the exterior and interior settings, but especially in the latter. The subways allow a very attractive play of light and shadow and the effects of particles such as fire or dust are more defined and more numerous.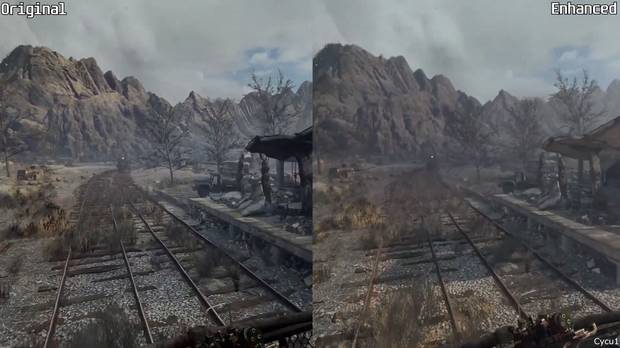 Metro Exodus Enhanced Edition, improvements aside, it also solves certain defects of the original title. Overall performance on both consoles and PCs has been improved, as well as some bugs that hinder the progress of the game. It should be remembered that the console versions will come out a little later than the PC version, but they will have some exclusive improvements such as the fast charging SSD or the optical response of the PS5 DualSense.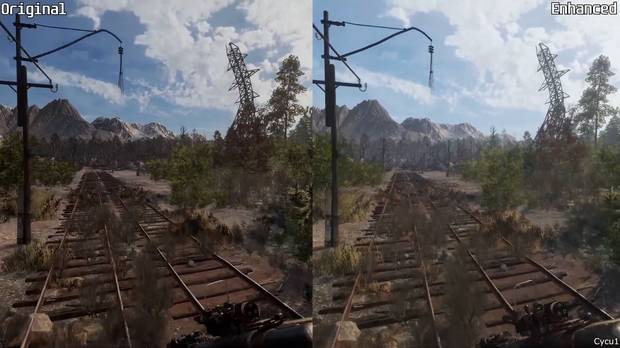 One last important detail to note is that, for those PC users who already have the original title, they will have access to the free download of this new version. For those of you who don't have it, you can find it at the price of 39.99 on Steam, Epic Games, and GOG. Will you get the hang of it if you have a PC prepared enough to move it?