Media Molecule has announced that Dreams, your adventure with editor to create worlds and other games, add Megapenguin Rehatched. It's about uA playable collaborative experience that the platform community has created together and that can be edited to elaborate, together, an ending for the story of this especially strong penguin that stars in the story.
Megapenguin accidentally arrives in the Dreamiverse. "His ship, completely destroyed after the impact will make him go out to explore and live new and original adventures. Exploring, going through different scenarios aided by a special technology where he will find strange artifacts with which to interact and that will give him clues to complete his mission: go home, "says Sony. From today they are already available to play the first 3 levels within Dreams.
The novelty is that unexpected evolution in which the user community participate, who will be the ones who create different experiences and endings for Megapenguin. The official page includes more information about this project: "We will add to Quickplay all the admissible scenarios made by the community alreadySome of the most impressive settings will add to the adventure over time. "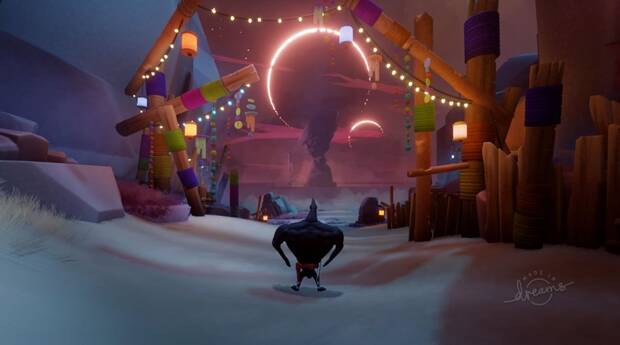 More than 700,000 experiences in Dreams
Dreams offers more than 700,000 experiences of all kinds – short films, landscapes modeled in 3D -, of which 100,000 are playable: from video game levels, musical and artistic compositions, to interactive video clips and other audiovisual experiences.
Dreams It was released last year on PS4 but has also received updates to improve performance on PlayStation 5. A "try and unlock" demo is available on the PS Store that allows players to explore a selection of community levels and part of the story mode. Art's Dream.