Today, Mario Kart 8 Deluxe continues to hold the title of being the best-selling video game on Nintendo Switch. The sales rhythm of the last numbered installment of the saga Mario Kart has been unstoppable, even surpassing major launches from other companies and from its own Nintendo. Mario Kart 8 Deluxe it is a port with all the bonus content by DLC Give it la, say original Wii U. The edition of Nintendo Switch It also has a slight remastering work, since it has slight improvements in the technical section and adapted controls for the nintendo hybrid console.
The new update 1.7.2 fixes minor bugs and does not bring new content
For those who enjoy racing Mario Kart alone or in company, today we bring you the list of improvements that the new update released by Nintendo. Interestingly, this is the new update that the game has received since January 2019. It is not a big patch that adds new content such as tracks or characters, but it does fix some minor issues and bugs. The corrections applied by the update 1.7.2 These are: Fixed an issue that caused tournament points to be reset and a bug that caused the history of matches with friends to be reset.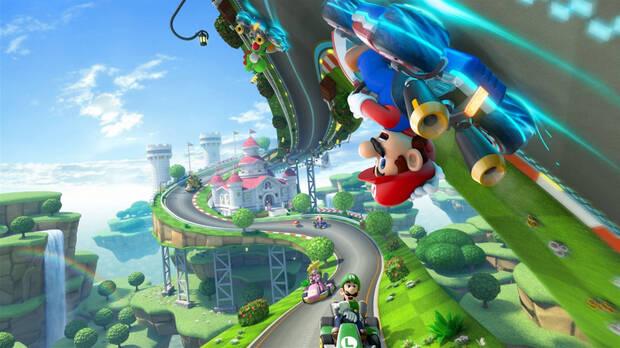 As you can read, the new version for Mario Kart 8 Deluxe It doesn't fix much, but it's fair to say that the game was already highly polished and had never been seriously buggy. Is good know that Nintendo does not forget the great community created around Mario Kart 8 in order to Nintendo Switch and continues to support, even if it is to a lesser extent. Recently an acquaintance insider from Nintendo could have leaked that Nintendo will be preparing a new installment of Mario Kart.