Yesterday the Playdate Update was held, an event in which Panic gave a barrage of new information about his peculiar cranked laptop: reservations will start in July, will ship at the end of the year and will have two new accessories, a charging stand with built-in speaker and an official case. Also unveiled part of the game collection that will reach the first season of Playdate, as well as other titles that are in development by well-known independent authors.
One of them is Lucas Pope, designer of works as well received as Papers, Please Y Return of the Obra Dinn. This author's next game will be exclusive to Playdate and will be titled 'Mars After Midnight'. Both he and his new project appeared yesterday in the broadcast of news from the Panic console, specifically in the minute 7:35 of the event that you can see entirely under these lines.
Helping monsters to control their anger
"It is a lot of fun working with this thing."Pope says on the video while holding up a Playdate, continuing: "I think it is the ideal space in which to create something that my children can enjoy, something with less deaths and more laughs, basically. "In the presentation we could see a small demonstration of Mars After Midnight, which seems to follow in the footsteps of Papers, Please al place us inside an anger control office attended by funny monsters: with the Playdate lever we raise the blind of our cabin every time one of these creatures hits the door, while with the directional levers we move the camera with a simple but surprising 3D effect.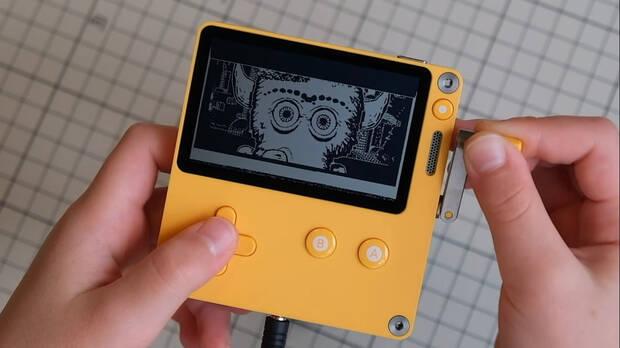 Playdate receive games by seasons and at the moment 21 of the 24 games that will be included in the first have been announced; Lucas Pope's, however, has no release date yet, as it is in development. The console also does not have a release day marked on the calendar, although we do know that its reservations will open next month at a price of 176 US dollars.