Publisher Square Enix and developers Deck Nine Games they have announced Life is Strange: True Colors, a new installment of interactive drama created by DontNod Entertainment that features a new protagonist, a new supernatural power, a new setting, and of course, a new story. Arrive on September, 10th a PC, Xbox One, PS4, Xbox Series X/S y PS5, con five episodes that will be released at the same time.
The title created by the developers of Life is Strange: Before the Storm will put us in the shoes of Alex Chen (Erika Mori), an Asian-American girl who is reunited in Haven Springs with her brother Gabe. He dies in strange circumstances and the protagonist uses her powers to investigate what happened.
Alex will be able to see people's emotions, which are represented by an aura of different colors around the different characters; Alex can feel these emotions when concentrating, but he can also lose control of his powers if those emotions are too strong and permeate his own feelings.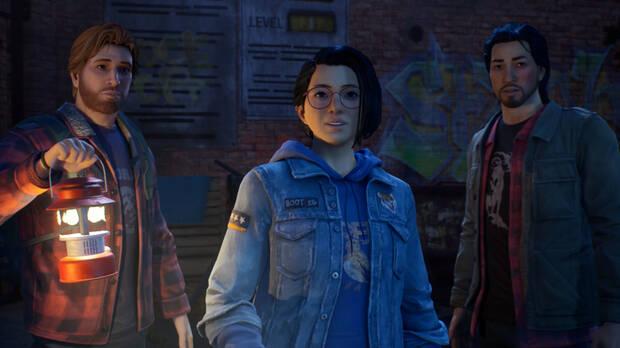 True Colors It will be a visual leap for the saga, both in detail and in the character animations (for the first time motion capture has been used). In addition, the different scenarios that will be visited in Haven Springs will be more extensive: you will be able to enter shops, chat with characters that do not belong to the main plot and discover secrets.
Announced Life is Strange: Remastered Collection
The game will be sold in three editions: Standard, Deluxe and Ultimate. The latter include Life is Strange: Remastered Collection, which include the first game and Before the Storm, with visual enhancements and in animations; They have been developed by Deck Nine Games. Be available in otoo de 2021, also to buy it separately. They will give more information about the news of the remastering soon.