Lies of P is the story that we all know about Pinocchio… but with a macabre, dark and aesthetic touch. Developed by Neowiz and Round8 Studio, they just announced the game for PC, PS5 and Xbox Series X / S. Showcasing a careful artistic section and photorealistic graphics, we have already been able to enjoy his first set of images and trailer. We will embody the famous puppet in his quest to find Geppetto.
Lies of P, twisting the tale of Pinocchio
"You wake up in an abandoned train station in Krat, a city overwhelmed by madness and bloodlust. In front of you is a single note that says: Find Mr. Geppetto. Is in this city"is the description of Lies of P that we can read on its Steam page. "You play like Pinocchio, a puppet mech, who will have to find this mysterious person. Overcome all the calamity that awaits you, do not confess to anyone … because no one can help you. You have to lie to others to become human".
In this way, players are faced with an action game similar to Souls-type titles, set in a cruel and dark world located in the Belle Epoque. "All humanity is lost in a city that was once beautiful … and now has become a living hell full of screams, "continues the synopsis. Lies of P, we will have to survive in a world fraught with tension, with a complex combat system and a story that aims to captivate us From the first moment.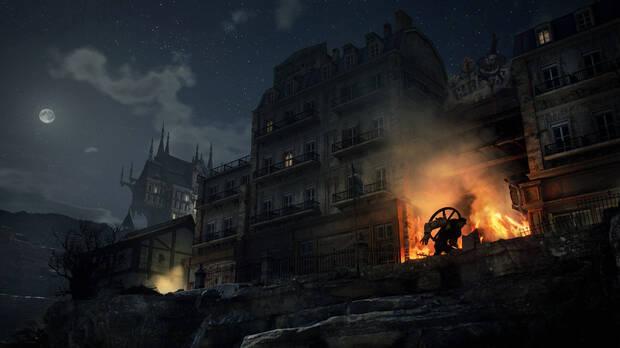 Pinocchio's journey to his own humanity
Players will have to embark on Pinocchio's adventure to reach his own humanity, while we immerse ourselves in missions that will unfold as we lie. "These elections will affect how the story ends," they warn from the study. As to weapons that we will have at our disposal, we can combine them in several different ways to create new artifacts to defend and attack.
We remind you that Lies of P be available in PC, PS5 y Xbox Series X/S. At the moment no specific release date has been announced, but we will be watching. In the world of cinema we find two projects in development on Pinocchio: the live-action version of the Disney movie, directed by Robert Zemeckis, and the stop-motion animated film for Netflix from Guillermo del Toro.