Numerous users of LEGO Super Mario, the mixture of toy and video game created by LEGO and Nintendo, warn that the interactive Mario figure calls Luigi upon waking up since the last firmware update was applied to the figure. Since LEGO claim to be studying the situation at the same time that several media have leaked that a figure of the plumber in green will be added to the collection coming soon.
As you can see in the following video shared by the Twitter user @AyliffeMakit, upon waking Mario from his nap, he says: "Luigi? Luigi? Luigi!". For this to happen, according to the same user, you have to to update the LEGO Super Mario mobile application and the doll's firmware, which must be let rest lying on your back for a few minutes for him to say that phrase before waking him up.
Blimey, this is doing a wee few numbers!

If youve got a Lego Mario handy, may be worth having a crack at this yourselves – update the app/firmware, plonk Mario on his back and wait a few minutes or so before popping him upright. Lets see if its just mine going AWOL or not!— Jay Phoenix (@AyliffeMakit) April 15, 2021
The official LEGO account on Facebook (va Eurogamer) recently replied to a user asking about Luigi's arrival in the LEGO Super Mario collection: "It's a very creative way to find your missing brother. We have noticed that LEGO Mario has started calling him, we are investigating and soon we hope to be clear why from this. Stay tuned".
From the blog The Brick Fan specialized in LEGO products assure that they have tried to replicate the video of @AyliffeMakit and they have not succeeded; in fact, they say that updating firmware caused the screen of his LEGO Mario to display incorrectly, causing images to be displaced.
As they tell from another blog, Brick Fanatics, the youtuber Ashnflash believe that a set de LEGO filtered by the Spanish store Librera Tilos with a price of 53.30 is a package similar to Adventures with Mario Starter Course, but with Luigi, since it only includes 231 pieces and its price is high compared to the rest of packages without an interactive figure.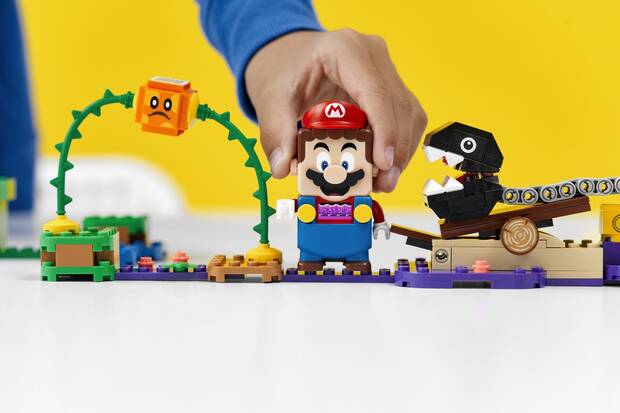 LEGO Super Mario received more expansions in January
The aforementioned starter pack and many other LEGO Super Mario packs were released in August 2020. In January of this year the Creation Set: Your Own Adventure, three expansion sets, two booster packs that transform the plumber into Mario Polar and Mario Tanuki and a second edition of the packs with random characters that add 10 unidentified characters.