LEGO Games and developer Light Brick Studio have announced that LEGO Builder's Journey launches on Nintendo Switch and PC on June 22, versions that are added to the one available for iOS, where it debuted in the Apple Arcade subscription service in December 2019. In the case of PC, be compatible with environmental occlusion by ray-tracing, global lighting, reflections and shadows accelerated by NVIDIA DLSS.
This title is defined as "a story to play, socialize and live adventures", where we will solve puzzles brick by brick. "Sometimes you will have to follow the instructions. Other times, you will have to be creative and break the rules." It is therefore a different game to the usual action adventures and platforms with the LEGO license that we usually find on consoles and PC, as the next LEGO Star Wars: The Skywalker Saga. "Throughout this journey, you will face challenging moments, but you will also celebrate many successes. Take your time to experiment and, above all, to enjoy playing. Builder's Journey it is a story that revolves around discovering who we are and what we become ".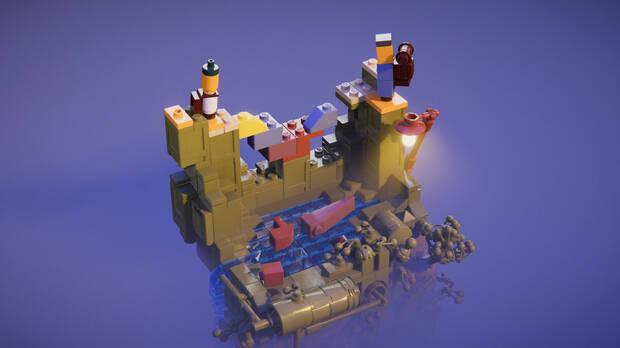 A game with photorealistic graphics
Although their appearance may seem simple, the developer assures that they have achieved a new photorealistic look thanks to Nvidia RTX and Unity HDRP technology thanks to which it has been possible to recreate "a world of bricks and LEGO elements with a level of detail never before seen on a screen. Go through an overwhelming world, brimming with effects created piece by piece" while listening to a "wonderful soundtrack".
Among other distinctions, won the 2020 Golden Joystick Awards for Mobile Game of the Year.