Square Enix today released new information on Legend of Mana, the classic that coming remastered to PS4, PC and Nintendo Switch next June 24. Precisely, one of the novelties that has been announced today is that the game is now available to reserve in the Hybrid eShop at a price of 29,99 euros in Spain. Those who purchase it before June 23 will receive rewards such as ten avatars, a custom theme for PS4 or a custom background for Steam.
Legend of Mana reach current platforms with a number of new enhancements, such as high-resolution graphics, carefully remastered and redrawn backgrounds, and an updated user interface. One of the great incentives of this relaunch is that this version will have texts in spanish for the first time. It will also include a curious minigame called Ring Ring Land played with the Pocket Station and never released in the West.
Other news from Legend of Mana on PS4, PC and Nintendo Switch
This version also includes exclusive equipment that players can forge and modify at the Smithy, where enchanted tools can also be crafted, special pets that are obtained by capturing eggs to obtain improvements in battle and that can be trained with the minigame Ring Ring Land, Y glems mgicos, which will also help the player during the battle with more than 50 offensive and defensive skills.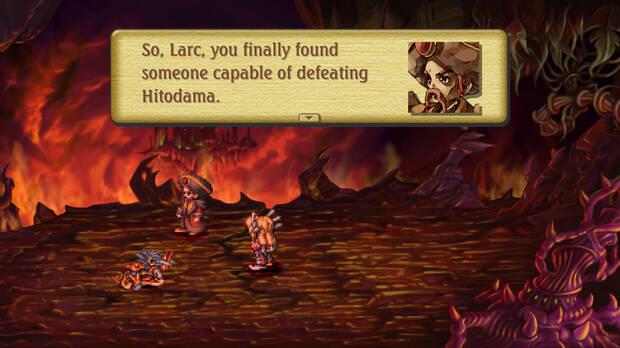 The Legend of Mana original was released between 1999 (in Japan) and 2000 (in the rest of the markets) exclusively for the first PlayStation, although a version for PS3 was also published later. In this adventure our mission is to find the mystical man-tree that we have only seen in dreams, but at the beginning we realize that the map is empty and we will be the ones who will have to fill it when placing the artifacts that we find.
Below you can see one gallery with new images of Legend of Mana para PS4, PC y Nintendo Switch.