Yesterday it was put on sale Layers of Fear VR for PS4 at 19.99 euros in Spain; It is a version adapted to virtual reality of the first person horror game Bloober Team that had already been released in December 2019 for PC. To accompany this release, the studio has published a launch trailer in which sequences taken directly from the gameplay are combined with other real action sequences.
This new trailer, available under these lines, shows how some of the most iconic scenes from Layers of Fear to virtual reality: this version has not been developed by Bloober Team, which according to rumors will be working on a new Silent Hill, but has carried it out Incuvo, a studio also based in Poland and who has experience in this virtual reality, having previously worked on projects such as Green Hell VR let it give it to you Blair Witch An eye for Quest.
Virtual unreality
"Layers of Fear VR it is a psychedelic horror game that will take you to the depths of your madness. Now this critically acclaimed title takes the exploration of an immense and ever-changing mansion into terrifyingly tangible virtual reality, "reads the game's official description on the PS Store. compatible with both PS4 and PS5, although the latter requires the PS Camera adapter.
As we said before, Layers of Fear VR also available on PC, platform in which it is compatible with Valve Index, HTC Vive, Oculus Rift and Windows Mixed Reality.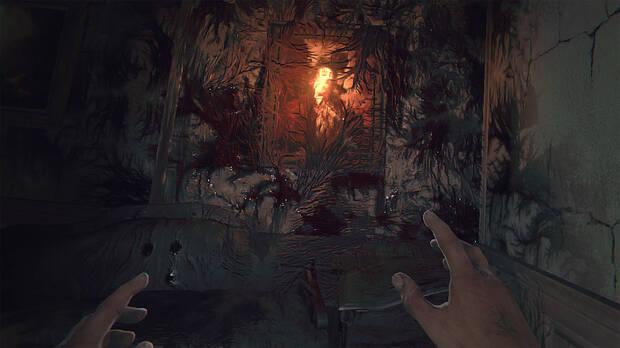 Both in its version for virtual reality and in its original format, Layers of Fear It is a highly recommended game. As we say in our analysis, "painting and dementia go hand in hand to create a universe that knows how to catch, and that will keep us tense until the last minute. Unless you have an irrational dislike of first-person horror adventures, this is a must-try game. "