Larian Studios, responsible of Baldur's Gate 3 and of the saga Divinity, has acquired the development team of the Spanish company BlitWorks to found Larian Barcelona. They are responsible for adapting to Nintendo Switch from Divinity: Original Sin 2.
The BlitWorks development team specializes in making versions for consoles and mobiles from renowned games like Super Meat Boy, They Are Billions, DID, Spelunky, Bastion, Sonic CD Y Don't Starve. That team now joins Larian, while BlitWorks will continue to operate independently as a publisher.
"BlitWorks' history with Larian goes back a long way. After adapting most of the best indie games to console, they challenged us to adapt Divinity: Original Sin 2 a Nintendo Switch and, unknowingly, that was the beginning of a lasting relationship, "he explains in a press release. Tony Cabello, co-founder of BlitWorks.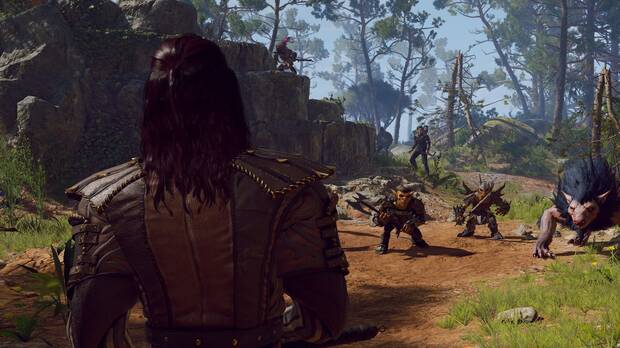 "It goes without saying that to adapt DOS2 a Nintendo Switch was one of the most difficult projects we've done, but working with Larian was straightforward and simple, we feel at home"adds Cabello." In the end, we were able to deliver an adaptation of the 'highest quality', as was initially required, and what we also demand ourselves in every project we work on.
"After that, the things flowed naturally And we can only say that we are excited to finally put all our attention exclusively on Larian's projects from now on, and help build Larian Barcelona! ", concludes the manager. Larian Barcelona joins studies in Ghent (Belgium), Dublin (Ireland), Quebec (Canada), Saint Petersburg (Russia), Guildford (United Kingdom). Kingdom) and Kuala Lumpur (Malaysia).
Barcelona, ​​destination of international video game companies
Barcelona has become in recent years the destination of choice for the headquarters of international companies. IO Interactive, creators of Hitman Y Project 007, recently opened I Barcelona. Alkimia Interactive, from THQ Nordic, works there at Gothic Remake. Hexworks, creators of Lords of the Fallen 2, is based in the city of Barcelona. Those responsible for CrossFire they founded Smilegate Barcelona. Also Paradox Tinto, in addition to Ubisoft Barcelona.