A video recorded in 2019 by Ousmane Dembl y Antoine Griezmann, FC Barcelona players, in which they can be seen making disparaging comments about some workers at the hotel where they were staying during a tour in Japan. Both footballers have been accused of racism, something that has led Konami to cancel a collaboration agreement that he had with Griezmann to be ambassador of Yu-Gi-Oh! Duel Links, the popular card game of the Japanese company.
"Yu-Gi-Oh! Content has decided to cancel the ambassador contract with Griezmann"Konami has announced in a statement, a text in which they have also wanted to make it clear that they will ask FC Barcelona for explanations about the controversial video and whether they will take action after its publication." We believe that the philosophy of sport does not tolerate discrimination ", you can read in the company's text.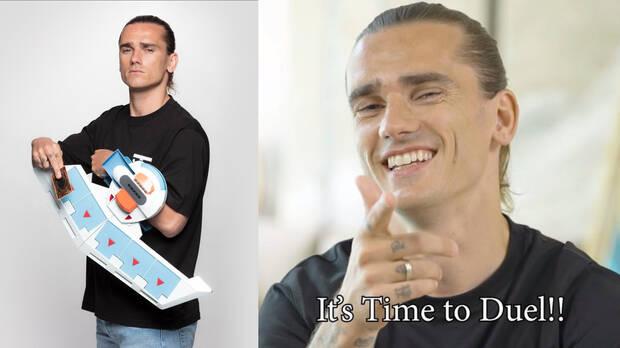 Antoine Griezmann it was going to be the image of Yu-Gi-Oh!, not only in the adaptation to the video game, but also in relation to its anime and its collectible card game; football player he was going to have his own playing card inspired by his person, both in the official physical decks and in Yu-Gi-Oh! Duel Links. The company announced this collaboration in June with a tweet which has already been removed from the official account. "It is a true honor to become an Ambassador of Yu-Gi-Oh!, since I have liked this title since I was a child, "said the footballer at the time.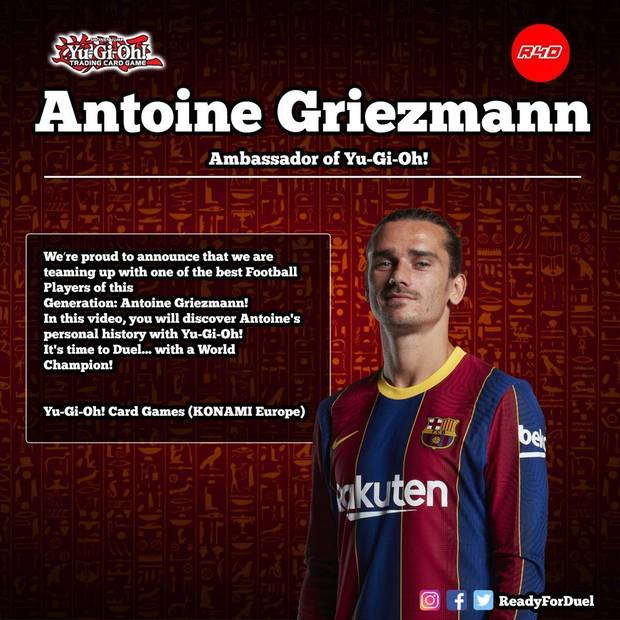 Konami has not been the only company that has attracted the attention of the club in which Griezmann plays: Rakuten, a sponsor of FC Barcelona, ​​also wanted to express its rejection of the video starring the footballer: "As a sponsor of the club and organizer of the tour, I am very sorry that the players of FC Barcelona have made discriminatory comments", wrote Hiroshi Mikitani, president from Rakuten, on his personal Twitter profile.
Griezmann and Dembel deny accusations of racism
Under these lines you can see the video that has caused all this controversy. In it, Griezmann can be seen laughing while Dembel records the Asian technicians who have gone to the room to repair a problem with the television and the soccer players' console: "All these ugly faces for you to play at. PESAre you not ashamed? ", says Dembel to Griezmann, who He laughs at the language the technicians speak.
❗️Antoine Griezmann and Ousmane Dembl, in leaked video, appear to be mocking asian technicians in their hotel room who came to fix a technological issue, proceed to mock their looks, language and country's supposed "technological advance". pic.twitter.com/9fiBtyZxej + Bara (@plusbarca_) July 3, 2021
Both Griezmann and Dembel have defended themselves against the accusations of racism. The former has said that he has always been "committed against any form of discrimination" and that they are trying to make him pass "as the man that I am not", rejecting the accusations and regretting "having been able to offend" his Japanese friends. Dembel, for his part, argues that it is a private video in which he uses expressions that he sometimes uses with friends regardless of the country he is in, but that having been made public he understands "that it could hurt the people present in the rooms. images ", to whom he has asked forgiveness.