Like the Kangaroo: Round 2 it is available for free on PC via Steam. This is a limited-time promotion, with which Spanish players and players from all over the world can add this 3D platform title to their library. The title is developed by Tate Multimedia, and features very positive reviews by Steam users.
Like the Kangaroo: Round 2 free and steam
"What good memories of the amazing, charming and brave Kao the Kangaroo!"We can read in the description of the title." Immerse yourself in a classic 3D platform game with action and adventure in which Kao runs, jumps and fights against tons of enemies. "This project by Tate Multimedia is presented as a relaunch of the classic, which was originally released in 2000. All this while the development studio is already preparing the next installment, scheduled to debut in 2021.
On Round 2, the players accompany Kao through 25 levels "set in 5 unique and picturesque worlds". The game will drag us through challenges, combats, races and puzzles, which we will have to solve to advance in our adventure. Our goal is to rescue our animal friends, who have been captured by the evil Hunter and his minions.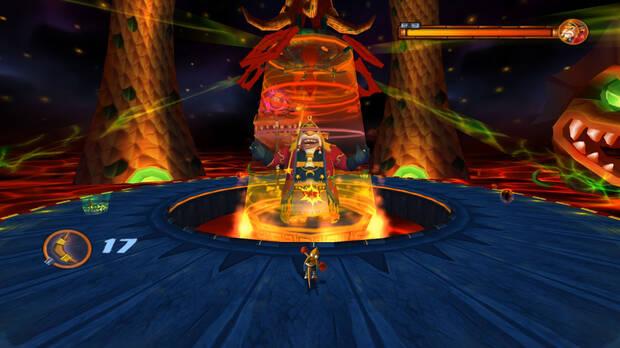 Players will have to rescue Kao's friends
"It is a nostalgic trip to the past for those who grew up with the classic platform games, "they write from Tate in the description of the game." This is a fun and educational experience; Enjoy the old style with this classic 3D arcade game (…) The opportunity to play this classic version of Kao the Kangaroo has been made possible thanks to the commitment and requests of Kao's loyal followers. These wonderful players came together under #BringKaoBack and asked us to digitalize it. "
Meanwhile, from Tate they have shared some details about what we can expect from the next installment: Kao will have to learn new combat skills under the tutelage of Master Walt, in order to face the mysterious Eternal Warrior. You can know all the details here. To get hold of Round 2 free, you just have to access its Steam page.