Spanish basketball has always had a high level in international competitions and for a few years they have also had an important presence in the NBA with such important players as the Gasol brothers, Ricky Rubio and Rudy Fernndez.
Today NBA 2K21 has released the first update for My Team mode focused on Spanish players of its history in which new letters and content are included and also represents the debut of Juan Carlos Navarro, legend of basket of our country, in this mode and his return to the video game since NBA 2K17.
The Navarro Pump arrives through a galaxy suit card which commemorates the season that the natural player from San Feliu de Llobregat played in the Memphis Grizzlies (2007-2008), in which he averaged almost 11 points per game and equal with 8 triples the record of three shots scored by a rookie in a single meeting.
To get this card we must obtain the Flash Super Packs available in this game mode. In these envelopes we will also find Marc Gasol Amatista and Juancho Hernangmez Rub. In addition, players who get Gasol and Hernangmez will be able to turn in these two cards in Exchange mode to get Ricky Rubio Pink Diamond.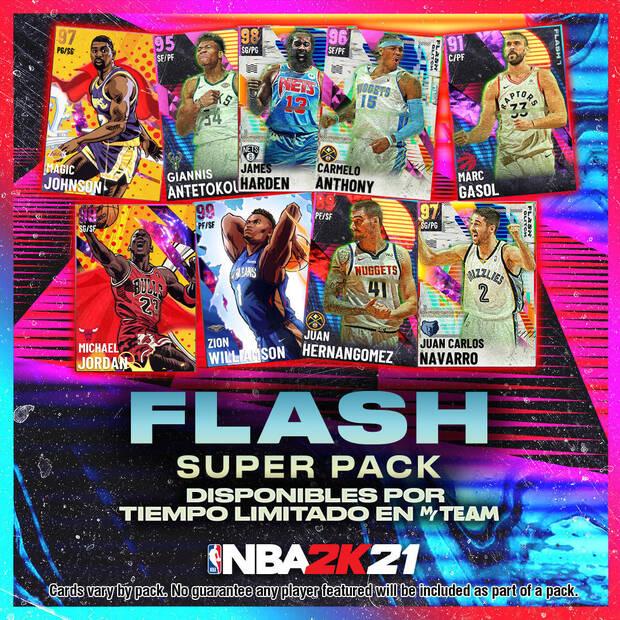 A Challenge that confronts us with the best of Spain
Finally this update comes with a New Challenge for My Team match in which we will have to face the best Spanish players that have been through the NBA. If we overcome the challenge we will get the first card from Jose Manuel Caldern in NBA 2K21, a Rub version representative of his years in the Toronto Raptors, which can also evolve to become a Diamond.
Remember that the fifth season of My Team will last until March 26 and that it presents the Modern Age against the Golden Age of the NBA with lter ego in comic mode of different players and basketball legends.