Isonzo is the new first-person shooter from Blackmill Games and M2H, the next installment of their shooter set in the First World War after Tannenberg Y Verdun. Available this year on PC, Xbox Series X | S, PlayStation 5, Xbox One and PS4, and this time he takes the conflict to the mountains of Italy, a beautiful but deadly scenario that has served as the inspiration for this title in which he will fight for control of the Isonzo River.
Among its features we find the offensive mode, which takes you to key historical moments of the offensive on the Italian front, leading the attack in this conflict zone, or preparing the defense in dynamic battles. "Everything is recreated according to studies and trips to the place, from the uniforms to the huge arsenal of weapons"says the team, which cites mortars, artillery or air support; If we seek closer combat, we can make use of our bayonets. "Watch out for poison gas … You've never experienced the action of World War I like this."
Like multiplayer tactical FPS allow to choose the class and customization. Players can choose a sniper to take out enemy engineers before they cut through the barbed wire, or use explosives to take down the enemy's heavy machinery.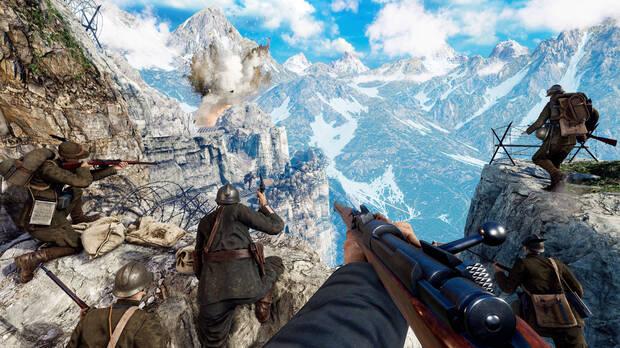 There is more to discover in the next few months
"We are only scratching the surface of what is in the new Isonzo, there is much more to be announced, including details of the new features and the precious Italian battlegrounds to come, "says Blackmill Games. mountain fortresses, battle-stricken cities, and the banks of the river. "These are just a few of the challenges you will face in your fight to advance through the many enemy positions."