The ancient battles of Hunter's Arena: Legends prepare to immerse players in a new fighting experience in ancient Asia, where a group of hunters face some fearsome demons. In this way, the Mantisco development studio presents this battle royale to us that will abandon its early access to Steam on August 3, at which time it will also be available on PS5 and PS4 in Spain and worldwide. Similarly, PlayStation Plus members will enjoy a free trial from August 3 to September 6.
Hunter's Arena: Legends, a battle royale of hunters and demons
"In ancient Asia, once the existing peace was shattered by the demons released by an unknown power, hunters from all over the world gathered to stop the chaos from spreading, feeling great danger, "is what we can read in the official description of Hunter's Arena: Legends. "However, the Hunters soon discovered that none other than one of their own, a Hunter, had broken the seal and released the Demons into the world. With no one to trust, Hunters must now fight demons and point their swords at each other".
In this way, players will find a combat system that is highly reminiscent of the martial arts scenes that we have been able to enjoy in Hollywood. "There are many ways to move and stay above your enemies," they point out from the development studio, pointing out that aerial combos will be essential to counteract the attacks of our adversaries.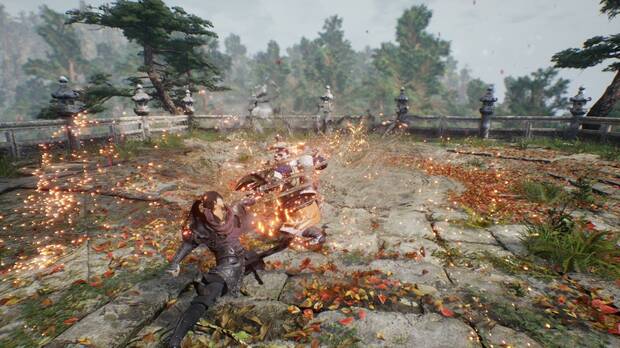 "Prove that you are the ultimate Hunter"
As for their battle royale side, players will have to survive in this hostile world by proving that they are "the ultimate hunters". In this way, we will have to conquer the arena to survive as the last remaining hunter. It should be noted that we can choose between 17 unique hunters, which have different styles of combat and handling of swords and spells. We can also customize our characters.
We remind you that the game abandon its early access on Steam (where it is available at the moment for 8.39) August 3, at which point it will also debut on PS4 and PS5. Players who subscribe to PS Plus will be able to enjoy a free trial period from August 3 to September 6.