Housemarque, the studio responsible for Returnal Y Resogun, I received purchase offers from companies of China, Sweden and the United States during the spring before accepting the proposal of the firm he has ended up joining: Sony's PlayStation Studios. Ilari Kuittinen, CEO of Housemarque, defines the situation as "surreal", as they have gone from being on the edge of survival to capture the attention of big names.
Kuittinen has shared this information in an interview with the Finnish newspaper Yle, as collected VGC. The executive assured that he received other purchase offers, not only that of Sony, and when asked about it, he replied: " common suspects: big names in the industry from China, Sweden and the United States. I have to say that we had a very special spring and the fact that they were competing for us even feels a bit surreal. "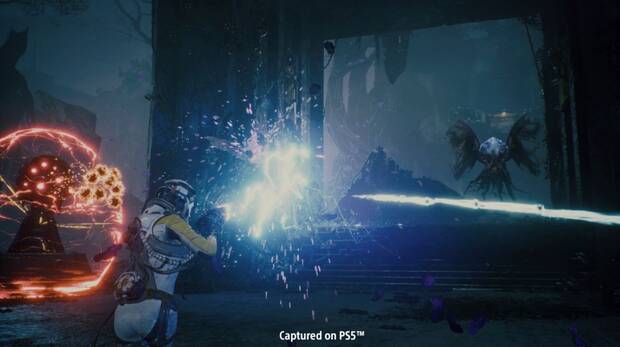 "It was clear from the conversations that Sony wanted to buy us because we were doing something other people weren't doing"Kuittinen continues in the same interview." Their starting point has not been that we could start making games according to a formula defined by Sony. "That is, the Japanese company has bet on them for their ability to make games. arcade modernized, as is the case of Dead Nation, Super Stardust HD Y Nex Machina.
Neither Sony nor the Finnish studio have specified the details of the transaction announced last week. Kuittinen did clarify in another interview that the studio's next games may be "even bigger and more ambitious" than Returnal, the roguelike with structure metroidvania for PS5 released at the end of April.
Housemarque stated that the arcade was dead
In 2017, Housemarque announced that it was abandoning the genre to which they have dedicated the last quarter of a century: arcade of shots. That same year they launched Nex Machina Y Matterfall, two titles very well received by fans and critics that failed to sell enough. The team declared that the games arcade had died and that their new purpose would be to "create memorable experiences for all players."