Developers Supermassive Games and the editor Bandai Namco Entertainment they have published a third trailer trailer Y four images from House of Ashes, the third game in the horror anthology The Dark Pictures what started Man of Medan and what continued Little Hope last october. The next May 27 at 6:00 p.m. Spanish peninsular time will show gameplay for the first time.
In the new teaser trailer we can see how some military are assaulted by a creature that lurks from the shadows in a dark ruins. Little by little, the monster with sharp claws that we never fully glimpse is decimating the squad, whose members flee trying to survive.
"Iraq, in 2003. A military unit is attacked by Iraqi troops in the shadow of the Zagros mountain range ", it can be read in the synopsis offered by Bandai Namco. "The combat triggers an earthquake that causes both sides fall to the ruins of a Sumerian temple that he was buried there. "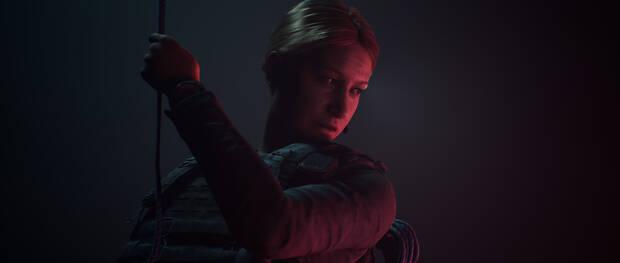 "Faced with the impossibility of communicating with the outside world, the group of protagonists found themselves trapped in a terrifying underworld that they will have to travel in search of a way out from there. The problem is that they are not aware that something as ancient as evil has awakened in the shadows and has a new prey to hunt down, "they conclude.
Coming to PC, PlayStation and Xbox in 2021
The Dark Pictures Anthology: House of Ashes will be released sometime in 2021 for PC, PlayStation 5, PlayStation 4, Xbox Series X/S y Xbox One; the computer version will be edited only in digital format. You can take a look at the two previous teaser trailers here and here.
From the latest installment in the series, Little Hope, we said in our analysis: "Despite his failures and unrealized ambitions in narrative matters, Little Hope is an evolution of what was seen in Man of Medan, and therefore, a playable little horror movie more than correct and ideal […]".