Milestone Team, in charge of the development of Hot Wheels Unleashed, has released a new video on its official YouTube channel showing new details about the new racing environment: the Skyscraper.
The skyscraper it is a very different race track than the first one shown. While the Garage opts for a darker, subway setting, The Skyscraper bet on verticality and open air. The environment takes place in a building under construction that has several tracks along its three main floors. As we can deduce, speed and heights will be the strength of this new circuit. The game promises to have a remarkable variety of locations in real environments.
Have more than 60 different cars
The video revealing the new track also includes information about six new car models that we can drive: Bump Around, Mountain Mauler, Sandivore, Boom Car, Buns of Steel, Fast Gassin and Motosaurus. Each model aims to be visually groundbreaking and different from the previous one. The handling of each car will vary depending on its characteristics, so that each player will be able to find the model with which they feel most comfortable. It should be remembered that the video game has more than 60 different models since its launch. There is no information yet on whether this number will increase with some additional content after its release.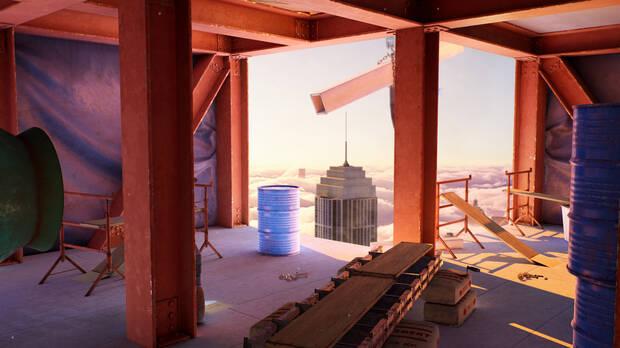 Hot Wheels Unleashed aims to revive the enthusiasm of those fans who fondly remember the iconic mini toy vehicles. The game promises to have a large selection of tracks and cars, including a track editor that allows you to create fully customizable tracks that can be shared with the community. Developed by the Milestone Team in collaboration with Mattel, the company responsible for the design and production of the original toys, the game is scheduled for release on September 30th 2021 and be available for PS4, PS5, Xbox One, Xbox Series X/S, Nintendo Switch y PC.