In a State of Play held a few minutes ago PlayStation has shown the primer gameplay from Horizon 2: Forbidden West, the new installment of the saga of Guerrilla Games which, in theory, would launch this to the para PS4 and PS5, as They have not given a release date. You can see the video below at quality 4K captured from PS5 version
Continuing Aloy's Adventures
This first gameplay of Horizon: Forbidden West has left us some of the keys and novelties of this sequel, which will be set in the West Coast of the United States, in some lush surroundings, being able to see in this video the surroundings of a post-apocalyptic San Francisco. We have been able to see new types of creatures, like a kind of velociraptors as a spectacular mamut, and in this sequel Water be very important, being able dive and explore the seabed as well as face new aquatic creatures.
They have also been able to see melee combat system improvements, with a greater amount of combos, as well as in the exploration or platform, since we will have a hook to move more nimbly through the heights, and we will have a parasail to plan, something that inevitably reminds the now mythical Zelda Breath of the Wild.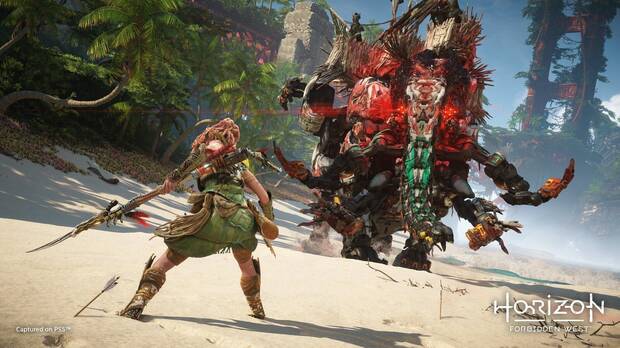 Although many of us expected that today they would give a launch date, they have not said anything about it, but at the end of the event Guerrilla Games has published on Twitter that they don't have an exact release date yet, and that we will have news about it soon.
Thanks for watching our #HorizonForbiddenWest gameplay reveal! We don't have an exact release date just yet, but development is on track and we will have an update for you very soon – thank you as always for your ongoing support! Guerrilla (@Guerrilla) May 27, 2021