IO Interactive has announced through its official website that Hitman 3 receive a great Seven-part DLC inspired by the Deadly Sins. Is about Seven Deadly Sins, downloadable content that will take us into the mind of Agent 47, protagonist of the saga, and whose first chapter will be released next March 30th and bring with it new mechanics, new contracts, and rewards based on each of these sins.
In Spain we can buy each chapter separately at a price of 4.99 or in a pack called Seven Deadly Sins Collection that will include all the parts as they are published. This version is cheaper as it costs 29,99 instead of the 35 it would cost to purchase each chapter separately. IO Interactive has published the first triller of this DLC with images of its first part. You can see it below:
Part One: Greed
The first episode, Act 1: Greed (Avarice), take us back to the map of Dubai, although we will visit a completely transformed stage with a new visual aspect that highlights the gold coins that bathe each corner of the level. Revolve around the contract The Greed Enumeration and include the Rapacious Gold Suit, the Greedy Little Coin Special Item, and The Devil's Cane Staff.
This new DLC also brings with it changes to the roadmap of Hitman 3, which will now be established by seasons called Season of Sin, although it is mostly a name change and players who have not paid for this new additional content will be able to continue enjoying the free content that is published monthly. The first season, The Season of Greed, starting the same March 30 and lasting between four and six weeks.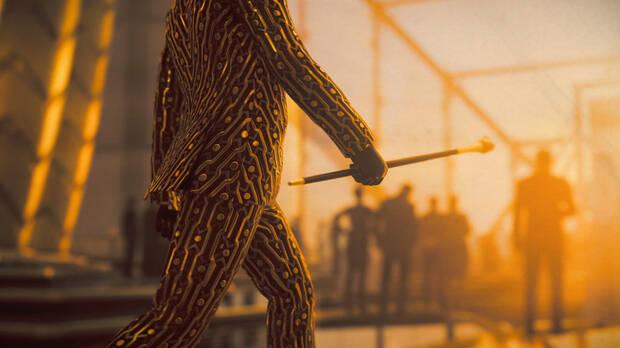 Hitman 3 is available in PS5, Xbox Series X/S, PS4, Xbox One, PC y Nintendo Switch with a Cloud Version. In Vandal we were able to play at its launch and in our analysis we say about it that "it is probably the best game of the last Agent 47 triloga, a round title that has some of the best levels of the saga, a multitude of possibilities, freedom of movement and new tools to spice up the playable formula a bit. "