Hideo Kojima, Director of Death Stranding and the saga Metal Gear Solid Among many other titles, it was played on the night of June 10 for the Summer Game Fest Kickoff Live! At the gala, host Geoff Keighley asked him about how the coronavirus pandemic has impacted Kojima as creator. The Japanese argues that what has been suffered throughout the world during the last months will have a impact on entertainment culture, and how creatives think about it, as important as the one terrorist attack on the Twin Towers September 2001.
"In the past, when creating things, I always thought about what could happen in society in the next 5, 10 or 20 years. It was like predict the future, adding the essence of entertainment, "Kojima begins." And that was how he had always created. But this time it came too soon. The reality came too soon ", he says referring to the social isolation that presents Death Stranding, published in November 2019.
.@HIDEO_KOJIMA_EN officially confirms Death Stranding Directors Cut! 🤯 #SummerGameFest pic.twitter.com/0Ar5opzCzJ— Summer Game Fest – LIVE Today! (@summergamefest) June 10, 2021
"So now I have changed how I think and believe. I've really been thinking about this. Because [aunque] entertainment has to be fun, I also want to give the player something to learn from. But as the time is drawing near [a nuestra realidad] so fast, it's really not fiction anymore. So I've been rethinking my creative process. "
The Japanese creative supposes that a large part of the creatives of the different arts and facets of entertainment must be going through the same thing, and adds: "It is almost similar to what happened after 9/11. when considering which direction we should go for entertainment. I think it's a huge task for us. "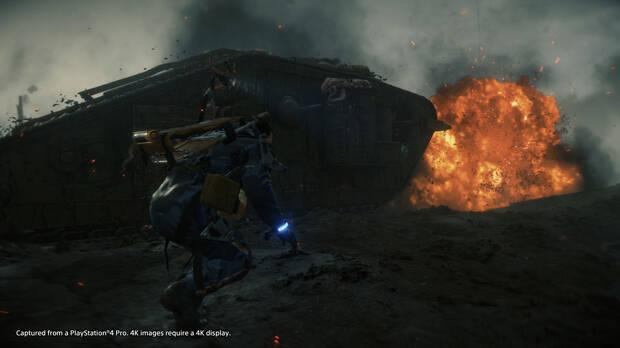 On the next game: "I need to consider what prediction I make"
Asked about his next project at Kojima Productions He explained that he could not say anything specific, but anticipated that it would be different from his previous works: "It is a huge change, like after 9/11, we have to adapt and think about new ways to create, since the entertainment cannot be left behind. I have to think what is going to happen in the future".
Of course, he does not stop raising sociological doubts in his games: "I always want to put some social elements as the basis of the game to introduce players to what's going on and maybe make them think about it. Of course, all while still entertainingAnd he concludes: "With this speed of change, I really need to consider what prediction I make and in what ways I introduce ideas to the player."
Tras la conversacin, Kojima announcement Death Stranding Director's Cut in order to PlayStation 5, of which the trailer that you can see about this paragraph was published and of which more details will be given in the coming weeks.