GTA Online, the online game of Grand Theft Auto V, receive content on July 20 Los Santos Tuners. Motor lovers can enjoy their passion for cars at the LS Car Meet, a space underground for urban racers in which players can safely show off their custom vehicles, admire other styles and modifications, become a member of the LS Car Meet and customize vehicles in real time with friends, test them on the new test circuits, introduce new vehicles and much more.
Among other novelties, new ones will arrive new highly customizable vehicles with special speed boosters for a selection of vehicles only for the PlayStation 5 and Xbox Series X | S versions of GTA Online this fall.
Car Meet the LS
The update includes the LS Car Meet, a gigantic meeting point where you can mix with all kinds of car lovers to compete, show off your tuned vehicles, meet suspicious characters looking for skilled drivers and even get easy money. You will have to visit a discreet warehouse on the outskirts of town, on Cypress Flats. To find it, pay attention to the roar of the engines or look for the makeshift finish line on the highway.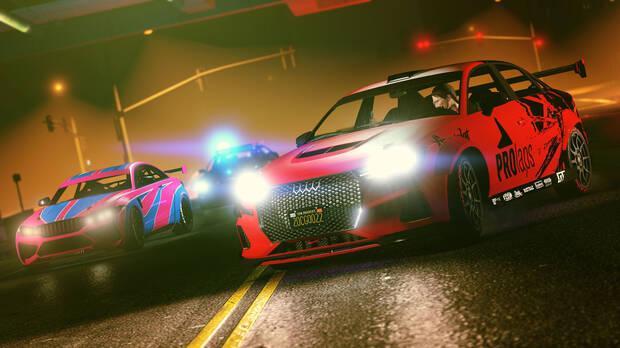 Leave your character well parked, along with your armed vehicles, before you can share your love for the motor world with other like minded souls. Here you will find countless ways to get into the heart of the scene, show off the vehicles of your private collection or see those of others.
Subscription to the LS Car Meet
For 50,000 GTA $ you can sign up for the LS Car Meet and enjoy even more privileges. "To begin with, you will unlock a reputation system with new perks available after each level. In addition, you will gain access to the test track, a huge space underground inside the Car Meet warehouse where you can drive, skid and race freely, without disturbing pedestrians or law enforcement, "says Rockstar.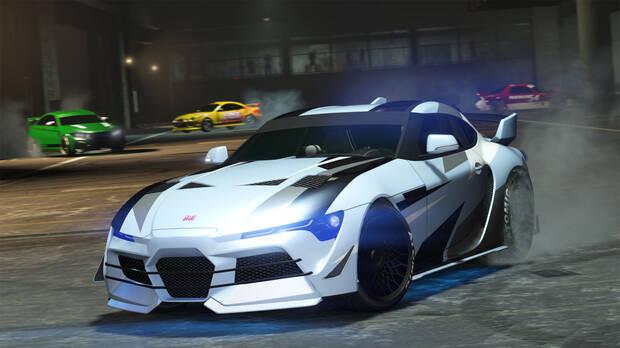 New Careers
Los Santos Tuners introduces new races on and off the Car Meet, with its own leaderboards. On the test track, you can take part in friendly competitions such as Showdowns, where speed and precision give you the edge you need to outmaneuver your opponent in a short-format race, and Tumult, where up to four players compete to go through 20 checkpoints. Trials on the test track will allow you to get the most out of your vehicles and set your own personal records. You will share the space of the track with up to 30 players, but the contact will be deactivated while you compete; In addition, members will also have solo access to private test tracks.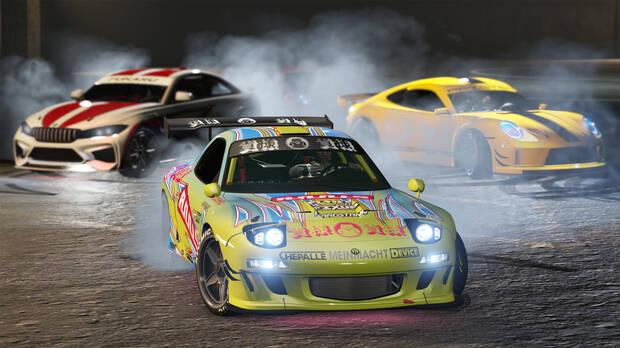 There are also several new racing series in town for members: Urban Racing Series and Pursuit Series.
Earn Reputation
In the world of Car Meet, reputation is a very valuable commodity. You can increase it by participating in races (and winning them), logging in daily, practicing on the test track, or just hanging out at the Car Meet.
As you gain reputation, you will receive rewards that help you raise your status even further. For example, you will access the latest fashion clothing, you will get customization options for cars such as wheels and tires, you will unlock special prices for certain vehicles, you will be able to access new race modes and you will even have the option to create your own private Car Meet.
New Vehicles
This update to GTA Online will bring a new selection of vehicles to dealerships throughout Los Santos, from tuned import cars from Annis, Dinka and Bermacht, among others, to that blido Vapid they love so much in America. Throughout the summer in total 17 new cars, 10 of which will be available from launch on July 20.
Also, when GTA Online coming to PlayStation5 and Xbox Series X | S later this year, some vehicles will be compatible with the new enhancements. These special upgrades will only be available in versions of Grand Theft Auto V para PlayStation 5 y Xbox Series X|S.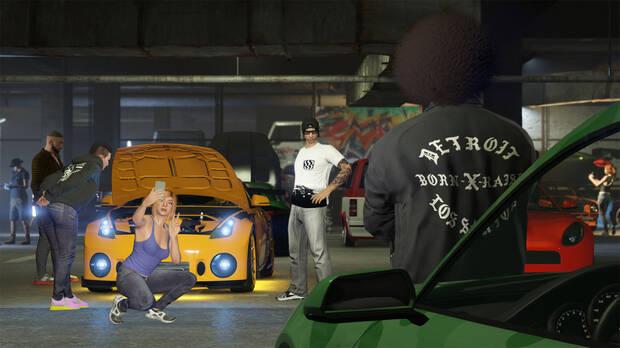 Meetings in Los Santos
If you play GTA Online From now on until the release of Los Santos Tuners, you will have the opportunity to earn special rewards. Just log in to GTA Online to get the LS Customs t-shirt. If you participate in any impromptu race (you can do it from the Interaction menu), you will get the Los Santos tour jacket.
Steal a vehicle and sell it to LS Customs in Free Mode to receive the LS Customs Jumpsuit, perfect for your inner mechanic.
To claim your rewards, simply play Los Santos Tuners starting July 20. Your items will appear in your closet within 72 hours of logging in after July 23rd.