GTA Online, the multiplayer mode of Grand Theft Auto V, wants Spanish players and players from around the world to bring out their skills as survivors. Rockstar has announced the arrival of seven new Survival locations, while this week it offers a GTA $ 100,000 Survival bonus. In addition, it has also offered details of the summer update, discounts and more bonuses. We will tell you everything below.
New Survival maps coming to GTA Online
"A wave of chaos and violence threatens Los Santos. Hordes of armed robbers besiege from the La Puerta scrapyard to the Vespucci canals," they warn from Rockstar. In this way, they invite the players to prepare to face the Ballas, the Vagos and many others in the seven new survival games, already available. Also, as a reward for your worth, all Survival matches will offer the Double GTA $ & RP. Also, if you participate in any of the new survival games, you will receive 100.000 GTA$ in less than 72 hours.
Free Roam Events and Challenges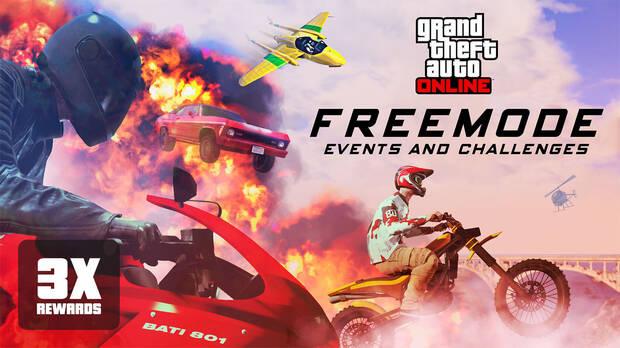 On the other hand, don't miss the Free Roam events and challenges, as they grant the triple rewards until July 19.
GTA Online Summer Update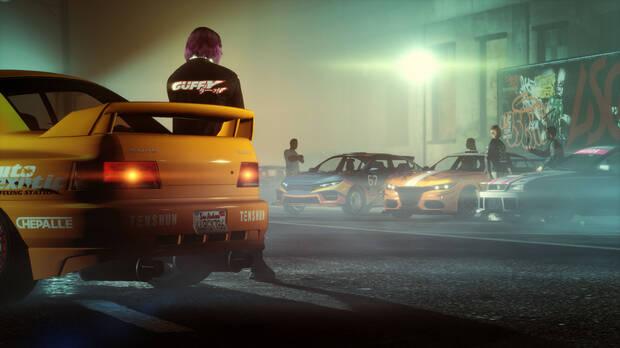 The GTA Online Summer Update will arrive with the car club from Los Santos, the nerve center of southern San Andreas' automotive culture. Don't miss the Newswire for more details coming soon.
Simeon Export Request Bonus – Large Sunset Tint Sunglasses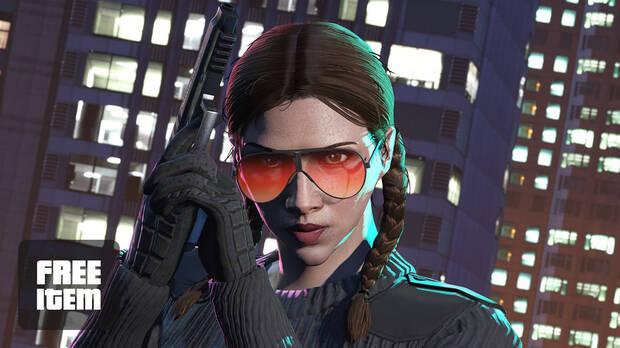 Much attention to text messages from the ubiquitous Simeon Yetarian. In addition to the usual money distribution, if you complete one of their export applications and bring a quoted vehicle to their garage, you will receive the big sunglasses tint sunset as a bonus for being employee of the month (available 72 hours after logging in from July 15).
This Week's Podium Vehicle: Vapid Retinue Mk II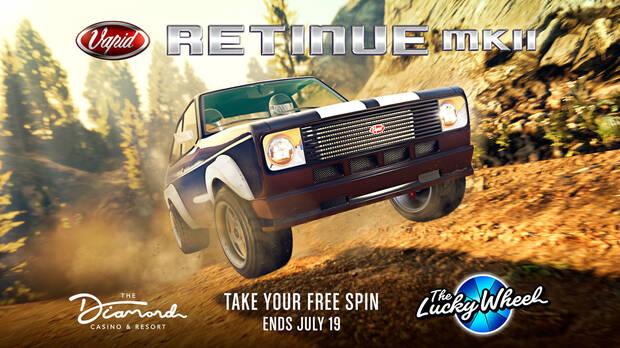 The Diamond Casino & Resort offers many attractions, including Wheel of Fortune, which offers GTA $, RP, clothing, and mystery prizes of all kinds just by spinning it. On this week's podium you will find the Vapid Retinue Mk IIA sturdier version of a classic that's as comfortable on asphalt as it is kicking up dust on dirt roads.
Discounts
Make sure you have enough space for your vehicle collection: all garages are reduced by 40%. Below, you have a complete list of discounts on all types of vehicles, whether land, air or water.
P-45 Nokota 30% off
V-65 Molotok 30% discount
R-10 Bombushka 30% discount
HVY Vetir 30% discount
bermacht Revolter 30% discount
Western Cargobob 40% discount
Kraken Mini Submarine 40% off
Lampadati Toro 40% discount
Vapid Slamtruck 40% off
Rockstar also announced the following: "Starting with this event, we will gradually eliminate activities to make room for future updates. These activities will be added and removed again as we add things to the game in the future."
Bonuses and Prime Gaming benefits
GTA Online players linking their Rockstar Games Social Club and Prime Gaming accounts get GTA $ 100,000 just for playing anytime This week. In addition, Prime Gaming members will receive exclusive offers, such as a 70% discount at the Buckingham Valkyrie and an 80% discount at the Dinka Sugoi.