Rockstar keep adding new content and activities every week to Grand Theft Auto Online, the multiplayer video game that was bundled with GTA V when the sandbox came to PS3 and Xbox 360 and continues to triumph now both on PC and on the current generation consoles.
This week GTA Online pays tribute to adrenaline junkies with its acrobatic week That reward all those who dare to parachute from a high altitude or perform stunt jumps with their vehicles risking their skin in Los Santos.
For example, players can Earn Triple GTA $ & RP in Drop Zone parachuting from a helicopter in mid-flight while winning the Double GTA $ & RP with other skydiving activities who are present in the city plus all the skydiving equipment will be free for the next seven days.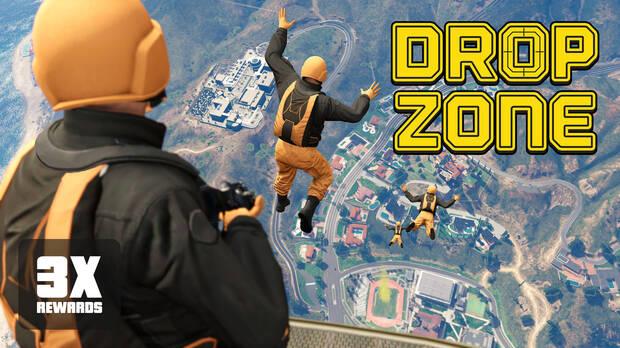 In addition those who enter the game on April 14th you will get the Jackal Bigness sweater, those who perform any 5 stunt jumps with any vehicle between now and April 14 will receive a bonus of GTA $ 500,000 and there will be different challenges, jobs and biker sale missions that will award double GTA $ and RO until April 7. April.
Players who stop by the lobby of The Diamond Casino & Resort and spin the wheel of fortune can win all kinds of prizes with the star of this week being the Itali RSX, a luxury sports car to show off on the streets of GTA Online that will also see how they offer players discounts on a number of properties and vehicles.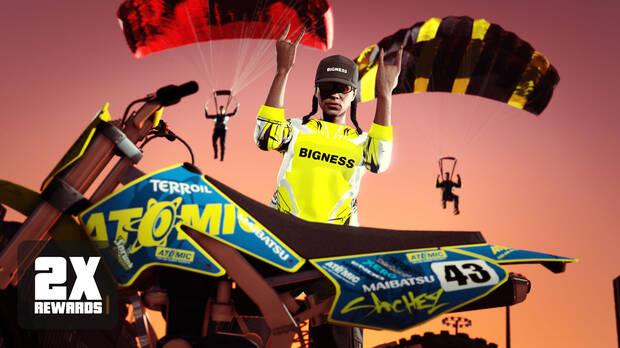 Prime Gaming and PS Plus bonuses and benefits
As for other promotions that we will see this week the players of GTA Online that Link your Rockstar Games Social Club and Prime Gaming accounts to receive the Kosatka Submarine snar for free, GTA $ 200,000 to play anytime of the week and exclusive offers.
For their part, the members of Playstation plus enjoy GTA Online and PlayStation 4 will continue to receive 1,000,000 GTA $ each month until the launch of GTA Online on PlayStation 5 and from today you will not have to wait 72 hours after logging in for the GTA $ to reach your Maze Bank account.