GTA Online, the multiplayer side of Grand Theft Auto V, is updated again for another week to provide Spanish players and players from around the world with more advantages and features. Rockstar announces the arrival of Import / Export bonuses, Triple rewards in Extraction, double rewards in Vehicle Sell Missionsplus VIP / Boss Jobs and Challenges, GTA $ bonuses, free t-shirt, and more. We offer you All the details below.
Import / Export Bonuses in GTA Online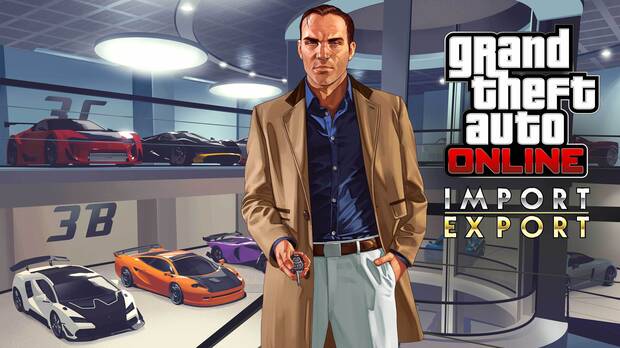 If you complete successfully any Vehicle Sales mission from now until June 23, you will get Double GTA $ and RP. Also, if you steal five or more vehicles by completing multiple vehicle theft missions for the next two weeks, you will receive a bonus of GTA $ 250,000. If you put the batteries in and bring ten or more, you will receive nothing less than half a million GTA $. These bonuses will be credited to your Maze Bank account before June 30.
Triple GTA $ & RP Extraction
"Being a VIP is not always easy," they detail from Rockstar. Extraction is a good example: bodyguards must find and protect the target until it reaches the extraction point, while rival assassins do their best to finish them off. In exchange for risking their lives in the act of service, all the competitors of Extraction Get Triple GTA $ & RP, Win or Lose.
Double GTA $ & RP on VIP and Boss Jobs and Challenges
Swap the balaclava for a three-piece suit and discover the luxury of executive life. Or keep your ski mask, each with his or her roll. Get Double GTA $ & RP on all VIP and Boss Jobs and Challenges through June 23, plus double the usual salary for all bodyguards and partners.
Enjoy executive privileges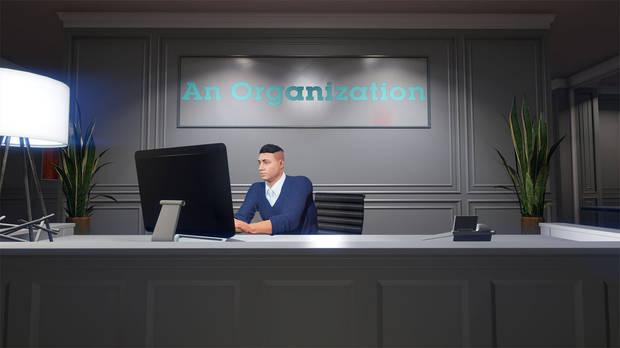 Working hard and playing big go hand in hand. When you and your partners finish working, stop by the bar at The Diamond Casino & Resort or The Music Locker for a drink, courtesy of the house. In addition, Pegasus offers free concierge services. If you want to renew a little, bosses can change personal assistants or rename their organization at no cost.
Get the free Vinewood Boulevard Radio t-shirt
All GTA Online players taking action for the next two weeks they will receive the t-shirt for free Vinewood Boulevard Radio.
This week's podium vehicle: verfld Entity XF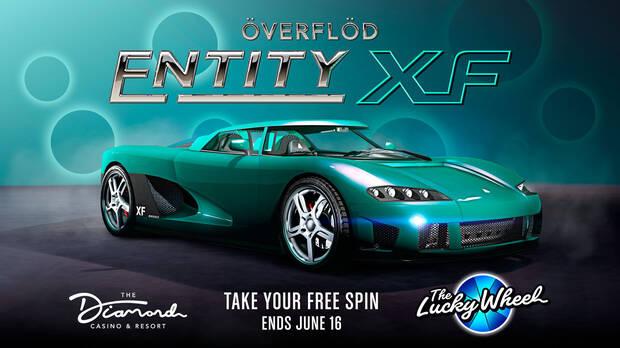 Whether you wake up in the attic suite or on the bathroom floor, stop by the lobby when you can. The Diamond Casino & Resort to try your luck at the Roulette of Fortune. You'll get GTA $, RP, clothes, and all kinds of mystery prizes. The podium vehicle is the verfld Entity XF, a powerful symbol of ingenuity, innovation and efficiency.
Discounts
Do you want to legitimize your operation with all the corporate paraphernalia? Executive offices and all their renovations are half price, and export warehouses have a 30% discount. Also, below you will find the vehicles that are on sale.
Pfister 811 40% off
Benefactor Stirling GT 40% off
Dewbauchee Seven-70 40% discount
B-11 Strikeforce 35% off
Buckingham Flight 35% de descuento
Prime Gaming bonuses and benefits
GTA Online players linking their Rockstar Games Social Club and Prime Gaming accounts get GTA $ 100,000 just for playing anytime this week. In addition, Prime Gaming members will receive exclusive offers, such as 70% discount at the Buckingham Valkyrie and 80% at the Dinka Sugoi.