GTA Online, the multiplayer mode of Grand Theft Auto V, this week receives an update that is already available for Spanish players and around the world. In this way, Rockstar has revealed the details of all the news that have already landed in Los Santos: Double rewards in the Arena War series, jobs with special vehicles, discounts in Arena War and much more. We tell them to continue all the information.
Double the rewards in Arena War this week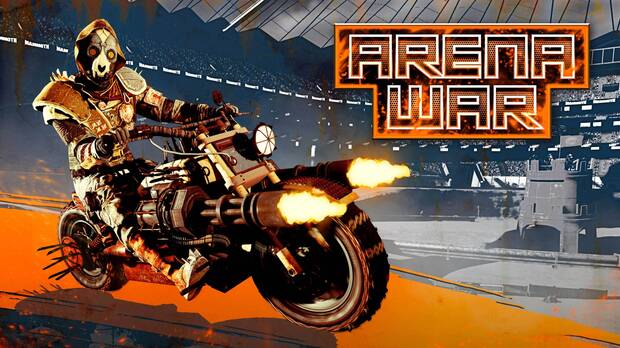 "Put on your outfit with more studs, breathe in a cocktail of harmful emissions and enjoy the reddish glow of the rockets in the best show of the Maze Bank Arena", they invite us from Rockstar. Arena War series offer double rewards (GTA $, RP and Arena Points) in all modes such as Bomb Ball, Wreck It, etc. Turn the purr of your engine into the roar of a great predator. Also, if you have a sand workshop, this week You can add the Vertical Jump ability to any vehicle in the arena for free.
Double the rewards in Rhino Hunt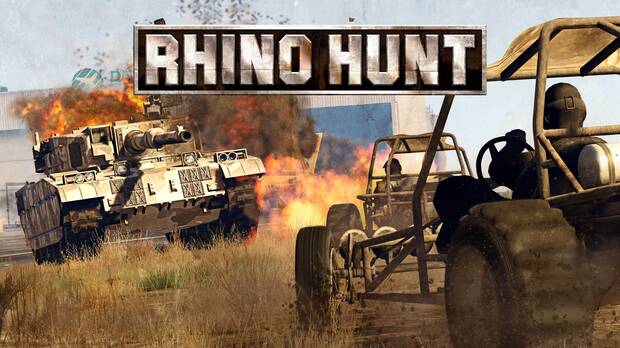 In Rhinos hunting, the pursuers and their SUVs are only armed with sticky bombs and your own ingenuity, while the persecuted are protected by the armor of their tank and must survive for three minutes. Whoever wins, Both sides will earn Double GTA $ & RP than usual for the entire week.
Double GTA $ & RP on Special Vehicle Jobs
Executives who have completed a series of Vehicle Export Missions will be able to use the SecuroServ computer of your office to diversify your sources of income with jobs with special vehicles. Complete these missions to Earn Double GTA $ & RP through March 24.
Unlock the Brute Heavy Duty T-shirt
If you play GTA Online this week, you will receive the Brute Heavy Duty t-shirt. Post it so everyone knows that you produce a lot of carbon emissions.
This week's podium vehicle: Pfister Comet SR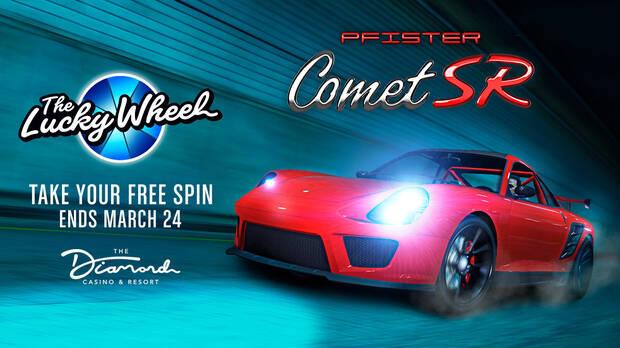 Go through the lobby of The Diamond Casino & Resort and play Wheel of Fortune to win GTA $, RP, clothing, and all kinds of mystery prizes. This week's podium vehicle is the Pfister Comet SR, a sports car that has carbon fiber embedded in its DNA.
Discounts
If you've gotten a kick out of reading about harmful emissions, you'll be glad to know that this week there are several Ways to save on all things Arena War. Enjoy discounts in the arena workshop and its improvements, as well as in a selection of high-performance vehicles. Read on to see the full list of vehicles.
Discounts at Arena War
Vertical Jump For Vehicles Of The Sand FREE
Taller De La Arena 40% discount
Improvements and modifications in Taller De La Arena 40% discount
HVY Scarab De La Arena 30% discount
Bravado Sasquatch De La Arena (all styles) 30% off
Vapid Slamvan De La Arena (all styles) 30% off
Annis ZR380 De La Arena (all styles) 30% off
Western Deathbike De La Arena (all styles) 30% off
Declasse Impaler De La Arena (all styles) 30% off
Weapons for Vehicles De La Arena 30% off
Arena Protections 30% discount
Arena Boosters 30% off
Carrocerias De La Arena (blades, skewers and roll cages) 30% discount
Vehicles:
Declasse Tulip 40% off
Benefactor Schlagen GT 40% discount
Schyster Deviant 40% off
Dinghy Armada 40% off
Mammoth Squaddie 40% off
Prime Gaming bonuses and benefits
GTA Online players linking their Rockstar Games Social Club and Prime Gaming accounts get the Kosatka Submarine snar for free, plus GTA $ 200,000 for playing anytime this week. In addition, Prime Gaming members will receive exclusive offers, such as 35% discount on the Sparrow helicopter and the Kraken Warn submersible, as well as an 80% discount on the Seabreeze amphibious aircraft.