Obsidian Entertainment has announced a change in the pace of updates from Grounded, the survival game for PC, Xbox Series X/S y Xbox One published in Early Access / Preview on July 29 of last year. From now on there will be fewer updates (until now they had a monthly cadence), but they will be bigger.
In a statement published on the official website they explain that they still want to add many more things to the game before reaching version 1.0: "Some of those larger functions take time, and with a small team difficult to release content every month while we balance [el desarrollo] of larger tasks that need to be done to finish the game. "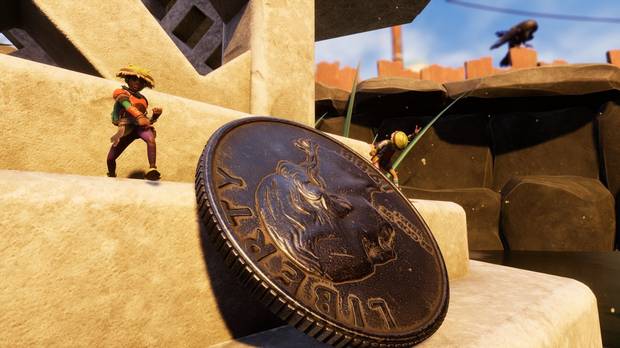 "We aim to do larger and less frequent updates going forward, allowing us to make our updates more meaningful and with better content, "explains the Obsidian team." Our goal is to find the right balance to keep the game fresh with new things while giving the team enough time to do quality functions. "
First details of the June update
At some point in June update 0.10.0 will be released, so in May there will be no patch. They do not want to "gut" the big news of the content to come, but they have given a preview: more construction parts (curved walls, more roofs and pillars), more frequency of giant food, changes in photo mode (how to vary the time of day) and ARC.R, a TAYZ.T modified with new powers.
"At first it is great to explore that seemingly gigantic garden, full of tunnels, with points of interest based on objects that they have left lying around (baseball balls, juice cartons, figures of Battletoads, etc.), con isome adorable insects and others terrifying… ", we said in our impressions last year. "But soon one realizes that the garden is not that big, there is not much to explore at the moment (the world will grow based on updates during early access) ".