GREY dazzled critics and players with his beautiful proposal, which came from the hand of the barcelons Nomada Studio. Considered one of the most beautiful games ever created, it invited us to immerse ourselves in a dreamlike narrative adventure in which platforms and puzzle solving tried to get in the way. Available for PC, iOS, PS4 and Nintendo Switch, The physical version for the hybrid platform will debut this October 1. We tell you what it includes.
GREY and its physical version for Switch
Meridiem Games will handle the distribution of the physical format of GREY for your Nintendo Switch version. Described as a journey "serene and evocative", players accompany a girl on an odyssey through her own sadness. As the story unfolds before us, the protagonist matures emotionally and the world changes its appearance at the same time. We will get new habilities that will allow us to continue exploring this beautiful setting.
The physical edition of Switch, which will be available this coming October 1, includes the following content:
Double sided cover
Exclusive book of illustrations / art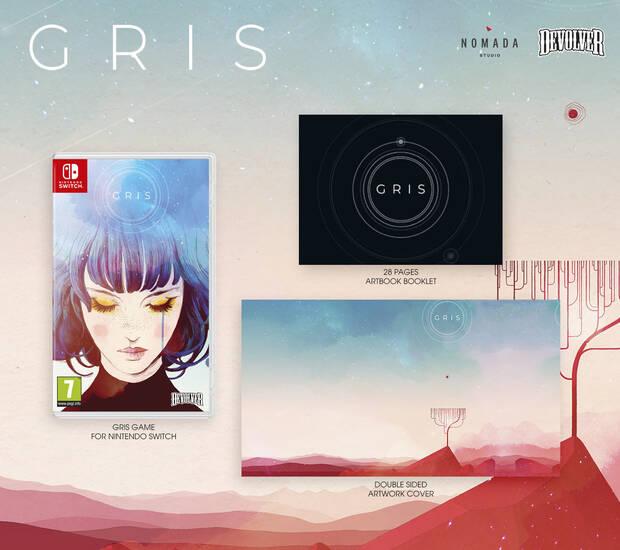 "Players will explore a meticulously designed world that comes to life thanks to delicate graphics, detailed animation and an elegant original soundtrack, "they describe from Meridiem Games in their press release." An almost textless experience, with simple reminders of the controls illustrated through universal cones. Anyone can enjoy the game, regardless of their spoken language".
"A beautiful adventure that is much more than a beautiful game", we write in our analysis when the title originally debuted last 2018. Our protagonist's life has lost all its color after a painful experience, and the goal of the players will be to help her get it back. Since its launch, it has managed to collect more than a million copies sold worldwide. We remind you that being available in physical Switch format on October 1.