Gran Turismo 7 you may have a beta version for the next few days. It is not a rumor that circulates through forums or social networks, but it is the official website of PlayStation in Italy itself that has given rise to speculation about some type of test on PlayStation 5 of its next simulator that is scheduled for 2022 -with a version also for PS4-. Players have found this mention and how users are invited to complete a simple task to gain access to the beta that would be part of an Experience PlayStation promotion.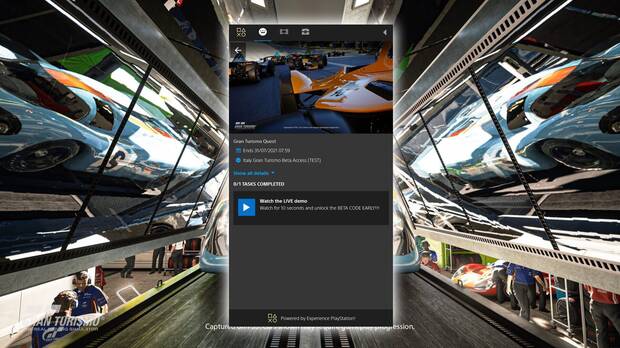 The Experience PlayStation section is not widely used by Sony, but it debuted as part of the live experiences that took place in 2017 with the PlayStation Experience event in Anaheim. To get to this beta, users must enter the Experience PlayStation section of the official website, go to Start Quest Y Related Campaigns then select Italy Quest. One of the four options is Gran Turismo 7 Beta (Test), and although it is part of the Italian promotion, it is open globally.
The mission to obtain the advance code consists of something as simple as see the original trailer of Gran Turismo 7 to unlock a beta code -in theory only for the PS5 version-, which at the moment returns a generic code -1234-5678-9012 for all users- and does not unlock any type of content. Obviously it is provisional but this cannot be a mere coincidence: it will arrive in the next few days, weeks or months, the system to invite to the beta is already prepared. Gran Turismo Sport it also featured a beta version.
Game news this summer?
Gran Turismo 7 It was one of the games announced last summer along with PlayStation 5 and was scheduled for this year but COVID-19 delayed its launch until 2022. Little is known about the game except that it would again have more options for a player, including mode Great tourism, and that it will work at 4K and 60 frames per second with illumination ray-tracing. It would also take advantage of reduced loading times to eliminate the wait between the vehicle or track selection screen and departure.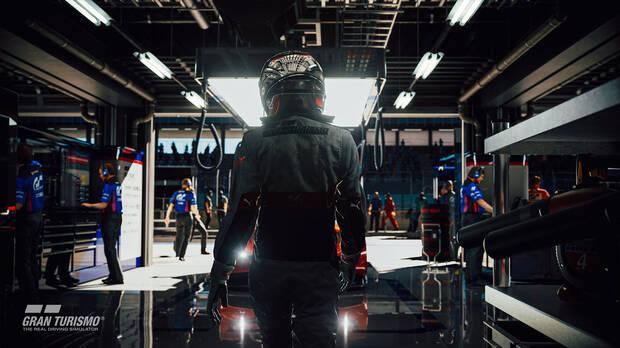 "Feel the contrast in the weight of the brake pedal in various sensitivity ranges, ABS vibrations and throttle weight variation in various types of cars. Feel the contact of the tires with the road and the small unevenness on the surface ", says Sony about its use of the DualSense. Finally, the 3D Tempest audio allows you to perceive" the position of other cars and drivers through sound. Feel the position and spatial expression of depth and height of 3D audio in the repeats with complete clarity. "One of the theories of the last few weeks is that Sony will announce a new State of Play in August or early September focused on gaming games. PlayStation Studios, and GT7 It will be one of the titles of the program.