Golf Club: Wasteland is a new twist on golf games: this independent project by Demagog Studio and Untold Tales proposes us visit an apocalyptic Earth to launch balls in devastated scenarios, an elitist sport, exclusively for rich people, which also allows us to know what life was like before all humanity fled to Mars. This peculiar title coming to PS4, Xbox One, PC and Nintendo Switch in August 2021.
On Golf Club: Wasteland we will put ourselves in the shoes of a rich solitary golfer who travels to Earth from Mars to test the holes that have been built in the ruins of civilization after the apocalypse of humanity: "Each hole in the meadow offers a story and a puzzle to hit the best shot. Play in brutally destroyed monuments, dilapidated shopping malls, and abandoned museums while Neons and Graffiti Reach Today, Silicon Valley Culture, and Humanity", you can read in the description of the game on its official Steam page.
Three game modes, original soundtrack, and more
As you can see, this title is committed to a two-dimensional lateral perspective that challenges us, like all golf games, to put the ball in the hole in the fewest number of strokes. Those, Golf Club: Wasteland will have several game modes and not all will be focused on the challenge: the History mode allow us to investigate the history of humanity through memories, recordings and a nostalgic station that from Mars remembers what life was like before the exodus, the Challenge Mode s focus more on the sporting challenge, and the Iron Mode It is the most extreme of all, not even allowing mistakes.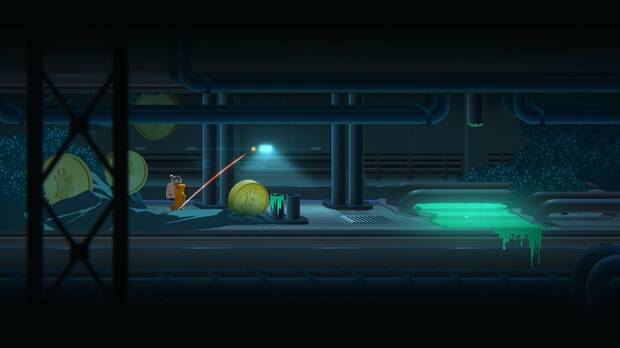 The interesting premise of the work is combined with a charismatic post-apocalyptic graphic section, an original soundtrack inspired by 2020 music, easy controls and a simple user interface, accessible to all types of audiences. Below you can see a gallery with the first images of Golf Club: Wasteland.