Cory Barlog, director and screenwriter of God of War (2018) and its highly anticipated sequel, God of War: Ragnarok, you recently updated your header from Twitter with an image that suggests that new information could be on the way.
The image in question has numerous details that have not gone unnoticed by the most die-hard fans of the franchise. Around a long round table sit characters that we were able to meet in the God of War from PS4: Mimir, Freya, Atreus, Baldur and, of course, Kratos himself. The illustration suggests that they are feasting on plenty of food and drink. Each of those present has their own cup with a painted runic symbol, something that has not gone unnoticed by the community. Despite attempts by users to translate the runes, its meaning remains a mystery (You can enlarge the image by clicking on it).

Thor in the shadows?
However, there are other details than the Reddit user huxainsyed they have not been overlooked. If you look at it, in the image window you can see the figure of what appears to be a cut-out person. Theories indicate that it could be thor, a character that as many of you will know is almost certain to have a fairly important role in this sequel, but there is no official confirmation on this matter. The boar behind Kratos and Atreus could be Hildisvni, the jabal mgico which, according to Norse mythology, belongs to Freya.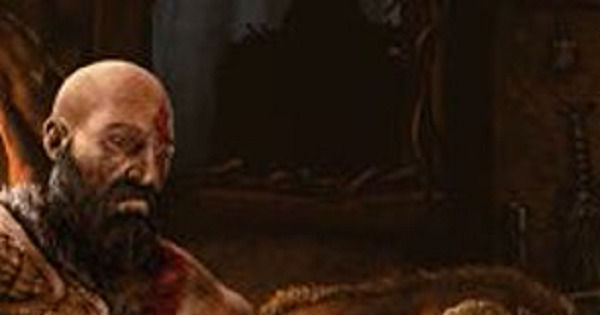 Most of the information on the game so far is purely speculative. After your first teaser, revealed on Sep 16, 2020 at the PS5 Showcase, we barely heard from the video game again. The same video promises that in 2021 we will have new news next to the message of Ragnarok is coming. It is likely that in the dates around E3 this year Sony will pronounce on the matter, although you must remember that, as in previous years, Sony will not attend with its own conference at E3. And you, are you able to find more hidden details in the image?