Gigabyte, one of the hardware brands that has become more popular in recent years, wants to offer us a "definitive" solution for those who use a laptop and want more versatility and power using one of the increasingly popular ideal external graphics cards. when we want to get an "extra" from our team.
For this, this brand presented a few hours ago the new Aorus Gaming Box, an updated version of its external graphic that arrives in the form of a box ready to do "magic" with our computers, counting on a graphic NVIDIA GeForce RTX 3080 Ti that is hidden inside and that also has liquid cooling so that, together with this chassis, it can be kept at the lowest possible temperature.
The RTX 3080 Ti model that is included in this "magic box" that doubles as external graphics will have the reference features of the NVIDIA Founders Edition model with 12 GB of GDDR6X memory at a base frequency of 1.3 GHz, Boost of 1.6 GHz and with a memory bandwidth of 912.4 GB / s to offer us excellent performance playing 4K as we told you in our review.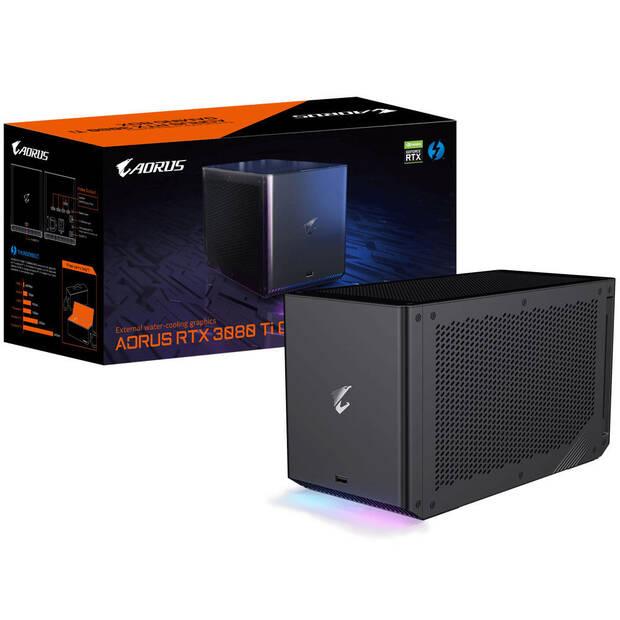 The magic box
This RTX 3080 Ti chart is found on the inside of a box with a size of 300 x 140 x 173 (mm) and a weight of 3.9 kg which makes it not too useful for transport but as an accessory to connect our laptop when we are at home and need extra power to play.
The GPU connects to our computer using a Thunderbolt 3 (USB-C) port and it has its own 500W power supply with its 80 Plus Gold certification as well as a liquid cooling system to minimize the temperature of the GPU and allow us to achieve the best possible performance in our favorite video games.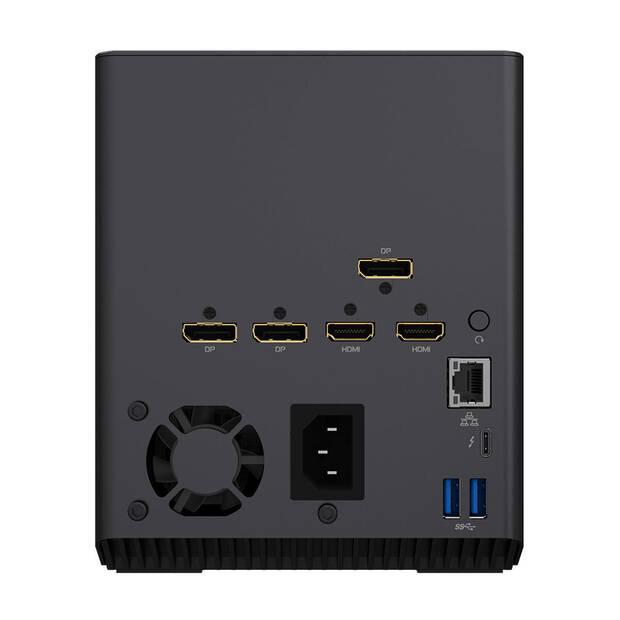 In addition, as if that were not enough, the Aorus Gaming Box also has a HUB to expand the connectivity options of our laptop, being able to use a RJ45 port from the internet and tres USB 3.0 extra, as well as having two HDMI and three DisplayPort video outputs.
At the moment what Gigabyte has not said is when will we be able to buy your "magic box" to increase the graphic power of our laptops nor the price for which it will go on sale and although it is probably a price that is not within the reach of all pockets, the positive part is that this product will arrive at a time when the GPUs are beginning to recover normality in terms of stock and its market price.