Genshin Impact It's one of the free-to-play most popular of the last few months since its launch at the end of October last year. It is a game of open-world exploration with role-playing mechanics and your own combat system. The game inevitably reminds The Legend of Zelda: Breath of the Wild for its visuals and some mechanics such as climbing. Still, when you delve into both video games, it's easy to spot that have more differences than can be seen at a first glance.
Eula, the new playable character, mix her dancing skills with her own combat system
Genshin Impact It has received several updates over the months that increase the content of the video game. The latest update adds a new character to the existing roster. Is about Eula Lawrence, the Dancer of the Waves. Last week, since miHoYo shared a teaser that featured some of the character's backstory as well as some combat skills. A week later, they have released another trailer that delves into the abilities already shown and some aspects of the character's background.
The main feature of Eula Its the combine your dance moves along with your sword skills. Its gameplay style is somewhat tactical and consists of develop recoil resistance and accumulate damage continuously. The combination of graceful dance steps and sword strokes results in Very striking choreographies and different from those of the rest of the characters. Regarding the character's backstory, we discover that the dance was once part of a ceremony for aristocrats to display their stature, but is now nothing more than a private hobby for Eula.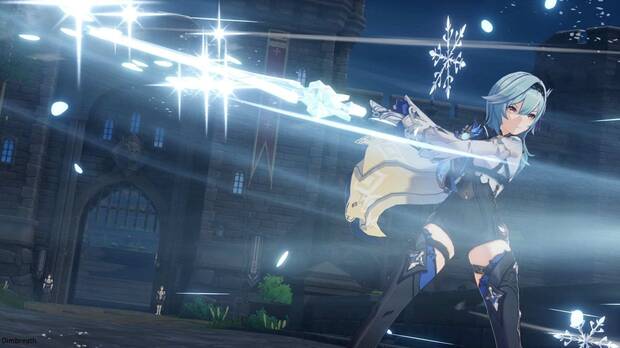 To get to Eula, you will have to wait for tomorrow, although from myHoYo they assure that being a character with high probability of obtaining. If you want to know more about it, we have prepared a guide that details the main characteristics of the character along with the methods to obtain it.