Sponsored content
The GAME chain of stores has announced that we can now reserve the edicin Steelbook of Resident Evil Village, which will be exclusive to its establishments and its website in Spain. Just like its own name, this version of the title will bring with it a box steelbook. In addition, for your reservation we will also obtain a code to obtain the downloadable pack of Mr. Raccoon – Weapon Accesory, thanks to which we can acquire an accessory for our game weapon inspired by Mr. Raccoon.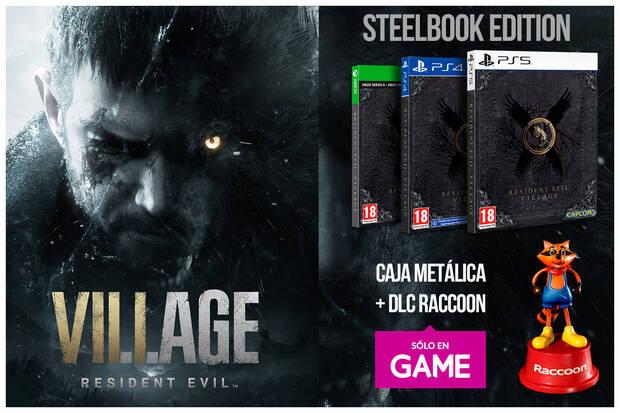 While the steelbook edition had already been announced previously, now The company has shown, for the first time, the design that will have its exclusive box, so that we can better assess whether this is the edition we really want or, on the contrary, we prefer to bet on another. You can see its appearance just on these same lines.
One of the most anticipated games of the year
Resident Evil Village It will finally go on sale on May 7 of this year for PlayStation 5, PlayStation 4, Xbox Series X / S, PC and Xbox One. It will be the eighth main installment of this acclaimed saga of action and horror games and in it we will travel to a sinister village where all kinds of dangerous and lethal creatures await us that will not hesitate for a moment when it comes to ending us.
Its protagonist will be again Ethan Winters, the main character we already control in Resident Evil 7, and as in that game the action will take place with a camera in the first person. If you can't wait to get the hang of it, we remind you that there is currently an interesting demo available exclusively for PlayStation 5 users. In it there are no fights, but it helps us to see how to look graphically in the new generation and the tone that the adventure will maintain while we discover a short story starring a maid who must escape from her prison.