Offered by GAME Spain.
The chain of stores GAME wants the players to prepare to enjoy the role to offer Tales of Arise, what to be Available on Xbox Series X / S, PS4, PC, PS5 and Xbox One this coming September 10. The title comes from the hand of Bandai Namco and is one more installment in the saga of Tales of. To celebrate their upcoming arrival, GAME has detailed the gifts players will receive for reserve the title both on its website and in its physical establishments.
Tales of Arise – Reserve in GAME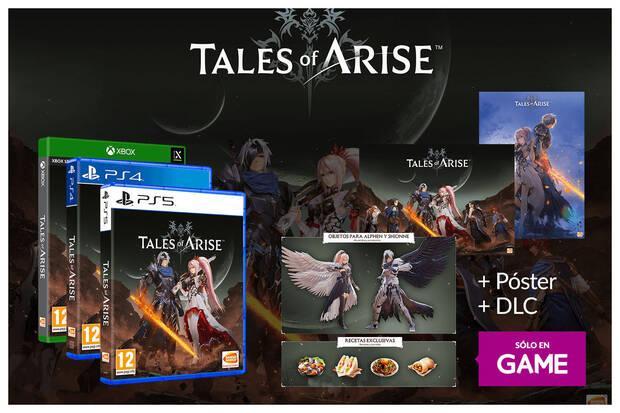 Tales of Arise comes to be a turning point within the Bandai Namco saga. In addition, it has been proposed to take a leap in terms of gameplay, thanks to its new dynamic combat system, as technically with the use of the motor Unreal Engine 4. By reserving the game in GAME you get the following content:
EXCLUSIVE GAME PSTER by TALES OF ARISE, double-sided and inspired by the art of the game so that you can decorate your room with the beautiful illustrations of the game.
DLC with additional content, including exclusive objects and accessories to customize the protagonists of the game, as well as 16 extra foods.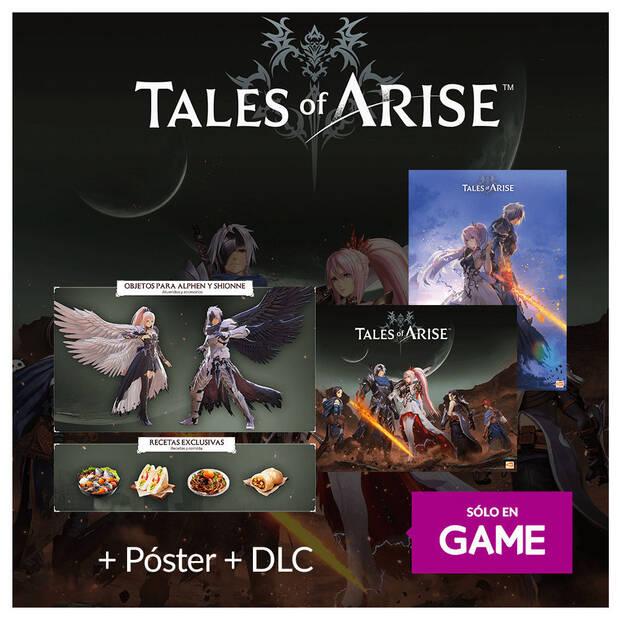 Tales of Arise seeks to mark a turning point in the saga
The artistic direction of the saga also offers a change of course: in fact, this installment will have the "Atmospheric Shader" technique, which comes to combine the typical style of Japanese animation with watercolor illustrations. The story invites players to accompany Alphen and Shionne, on the mission to free Dahna from the tyrant of planet Rena.
We remind you that Tales of Arise It will go on sale this September 10, 2021 for PlayStation 4, PlayStation 5, Xbox One, Xbox Series X | S and PC. To make reservations at GAME, you simply have to access their website or visit one of their establishments. "An ambitious and promising delivery", we write in our impressions.