Offered by GAME Spain.
The GAME chain of stores is preparing to open the doors to Metroid Dread, the newest installment in the 2D series from Nintendo in almost 20 years The development also comes from the hand of the Spanish studio MercurySteam, which has already dealt with Metroid: Samus Returns. In order to welcome the new game, from GAME they announce the gift that players will receive for the reservation of the title: an exclusive mouse pad. Reservations can be made both on the website and in physical establishments.
Metroid Dread – Bookings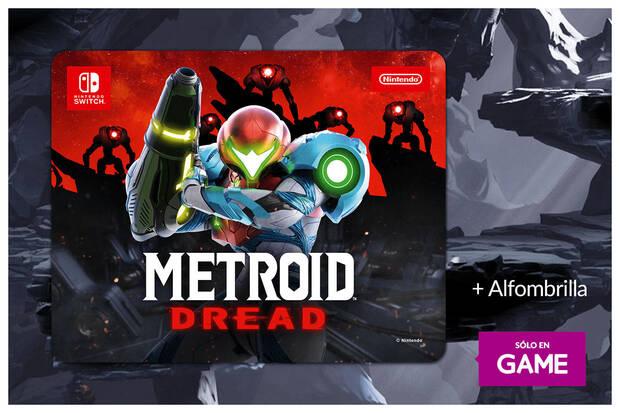 "Become a GAME with Metroid Dread and get one as a gift spectacular exclusive mouse pad, from the bounty hunter Samus, to celebrate the long-awaited launch of one of Nintendo's biggest sagas, "they write from GAME in the product information. The game has a price of 59.95 and will be available next October 8, 2021, exclusively for Nintendo Switch.
"Plntales cara a los robots E.M.M.I With new abilities available, as you traverse the depths of ZDR totally dominated by aggressive alien lifeforms and terrifying mechanical beings. Escape the planet alive!"is the description of the game. In fact, the launch will also be accompanied by new amiibos that will go on sale the same day October 8.
GAME reservations offer a mouse pad as a gift
"The most iconic and influential space bounty hunter in the video game industry prepares for her return with a highly anticipated adventure that has been made to beg for over 15 years", we write in our impressions. "It aims to be a great new game in one of the most important and influential sagas in the history of video games." We remind you that it will be available on October 8, 2021 on Nintendo Switch.