Offered by GAME.
FUN! FUN! Animal Park takes us to an exciting zoo to have a good time with friends and family enjoying its 30 different minigames in company taking advantage of the motion controls of the JoyCon of Nintendo Switch. It is now possible to reserve the physical edition of this nice game at GAME, where it is exclusive.
Reserve FUN! FUN! Animal Park in physical for Switch in GAME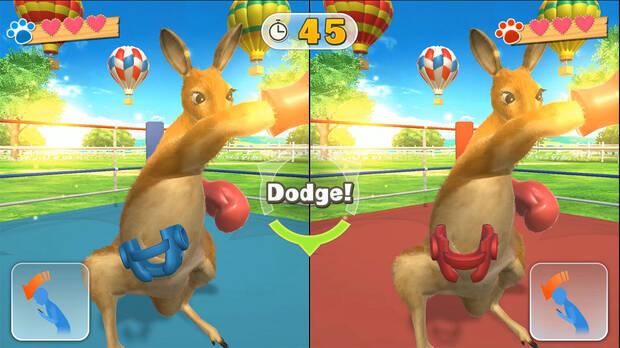 30 mini-games for the whole family
With FUN! FUN! Animal Park fun is guaranteed. It has multiple minigames that encourage us to flip, turn and balance the way to victory thanks to the motion controls from Nintendo Switch, the ideal platform to play with anyone, used to video games or not.
This title, recommended for all ages, has three different modes: in Modo Tour we traveled through Animal Land as we competed to find the champion, in One match mode we compete in our favorite minigame, and the Solo mode challenges us to beat our own high score.