The month of July and next to him a good batch of free games that can be obtained for PS5, Xbox Series X / S, PS4, Xbox One, PC and the cloud thanks to the multiple subscription services available on these platforms. Below we have selected all these promotions, some are already active and others will be in the next few days.
Free games with PS Plus in July 2021
It is already known what the PS Plus games of July 2021 will be, a selection of several titles for PS4, compatible with PS5, and one exclusively for users of the next generation console. All these video games will be available free to subscribers from July 6 to August 2, and those who claim them will be able to access them as long as they keep their membership active.
In addition to these games, during the month of July you can also continue to get free Virtua Fighter 5: Ultimate Showdown, one of the PS Plus games from last month that remains in the promotion until August 2. Additionally, subscribers to this service who have already made the leap to the next generation can get free all 20 PS Plus Collection games, a selection of iconic PS4 titles that serve as a welcome package to PS5.
Free games with Xbox Live Gold in July 2021
Xbox has also unveiled the Games with Gold for July 2021, a batch of four new titles that Xbox Live Gold or Xbox Game Pass subscribers will be able to obtain at zero cost this month, although as usual each of them will have one. specific strip to be able to claim them. Below you can see the four sets selected and their availability date:
All of these games are free for Xbox Live Gold subscribers, a subscription that is also integrated into Xbox Game Pass Ultimate, and those who obtain them can keep them forever, although they will no longer be accessible if the subscription expires. All can be played on Xbox Series X / S and Xbox One thanks to the backward compatibility of both consoles, and its total real price amounts to 79.96 euros in the Xbox Store Spanish, in addition to the 3000 Gamescore points that can be earned with your achievements.
Epic Games Store: Free PC Games Every Week of July
Epic Games Store continues to update its weekly promotion of free games for PC: every Thursday, at 5:00 p.m. (Spanish peninsular time), the digital store renews its selection of video games at zero cost so that users can add them to their library without paying for them , keeping them forever and without the requirement of maintaining an active subscription.
Today a new free game comes to the Epic Games Store, specifically The Spectrum Retreat, a curious first-person puzzle game developed by Dan Smith and edited by Ripstone. This work can be downloaded for free from today Until the 8th of July, date in which it will be replaced by another batch of games at zero cost whose names we still do not know.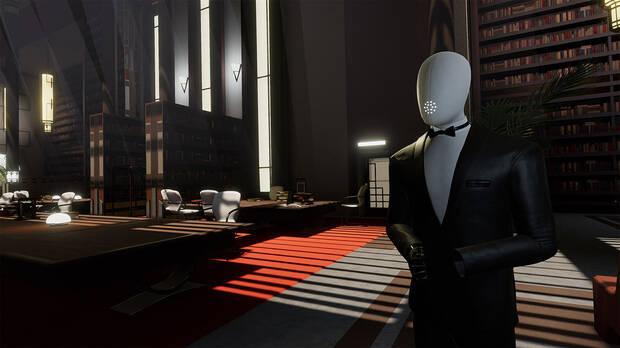 Of course, this is not the only game that is available in the Epic Games digital store: the company has a wide variety of titles that can be played without paying for them, such as Delores: A Thimbleweed Park Mini-Adventure, SpellForce 3, Hyper Scape O Battle Breakers, in addition to popular free-to-play What Fortnite, Rocket League O Genshin Impact, all freely available on this platform.
Free games available on Prime Gaming in July
Prime Gaming, a subscription service integrated into Amazon Prime and formerly known as Twitch Prime, also offers free PC games to all its subscribers: we only have to log in with our Amazon account with an active membership and we can claim all the free titles included in the Button. by Prime.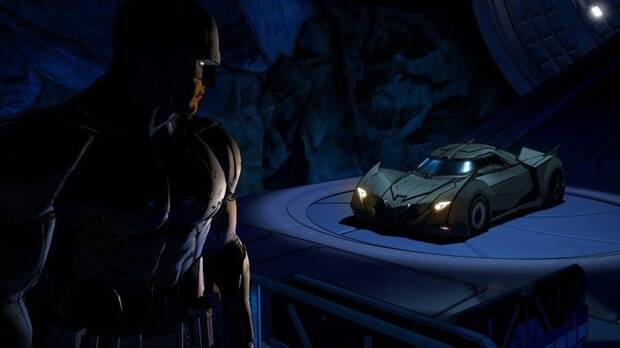 Monthly this service is filled with new free games for subscribers, but they usually announce them once the month has entered, so at the moment we do not know exactly what the new free games from Prime Gaming will be in July. However, anyone with an active account can still agree to claim some of the titles from last month that are still available in the service, they are the following:
Of course, if you want to claim these games you should hurry: they will only be available during the day today, 1st of July, when they will leave the Prime Gaming subscription service to make way for the new free games on the Platform.
Stadia Pro: Four New Free Games in July
Stadia Pro is the subscription service for Stadia, Google's cloud gaming platform. Those subscribing to this service can enjoy various additional benefits, such as 4K gaming, 5.1 sound, and discounts on games from the digital store. But perhaps most important are the free games that are added each time to the catalog, titles that service members can claim and add to the library at zero cost. These are the ones for this month:
Stadia Pro free games work in much the same way as other subscription services: once claimed, they remain in your Stadia library. for as long as you keep the subscription active. If you cancel it, you lose access, but if you resume it, you will be able to play all those you have claimed. Also, if you want to buy any of these games and keep them forever, the progress is also maintained.