This weekend a heat wave arrives in Spain that in some areas of the peninsula will make it difficult to go out. What better way to combat it than to stay at home with the fan (or the air conditioning for the more fortunate) in front of the computer or the console with a good handful of free games or with succulent sales? In this article we review all the titles that can be played at zero cost on PC, PS5, PS4, Xbox Series X / S, Xbox One, Nintendo Switch and Google Stadia. In addition, at the end we collect the most remarkable offers on each platform. Let's go to it.
The multiplayer terror of Dead by Daylight free and discounted
The popular Dead by Daylight, the asymmetric multiplayer horror where a group of four players must survive a fearsome assassin (sometimes taken from sagas as popular as Resident Evil Y Nightmare in Elm street), celebrates its fifth anniversary and is free to try on almost all platforms except Switch.
✨ Free trials ✨ and sales are popping up (almost) everywhere. Details in thread! pic.twitter.com/lHG4kUOdy7 Dead by Daylight (@DeadByBHVR) July 8, 2021
The test is available at PC (Steam), PS5 y PS4, y Google Stadia. Also in Xbox Series X/S y Xbox One, but in the case of Microsoft consoles only for Xbox Live Gold subscribers and / or Xbox Game Pass Ultimate users. The schedules are as follows:
Steam: Until July 12 at 7:00 p.m.
Xbox: Until July 13 at 9:00.
PlayStation: Until July 12 at 6:00 p.m.
Stadia: Until July 13 at 9:00.
In addition, the title is on sale on all four platforms with discounts on the base game and additional content (such as Silent Hill): the discount reaches up to 50% (on PC it costs 12 euros) in some cases.
The Crew 2: Free and discounted open world vehicles
The arcade driving with multiple vehicles in a Ubisoft open world, The Crew 2, has a free trial on all platforms: PC (Steam, Epic Games Store and uPlay), Xbox One, PlayStation 4 and Google Stadia, although in the latter case only for Stadia Pro subscribers. The promotion is available until the afternoon of July 12, between 5:00 p.m. and 7:00 p.m. Spanish peninsular time according to the platform.
R.B.I. Baseball 21 free (with nuances) on Xbox
The baseball simulator R.B.I. Baseball 21 is free on Xbox One and Xbox Series X / S for Xbox Live Gold and / or Xbox Game Pass Ultimate subscribers until July 12 at 7:59 in the morning. It is an accessible sports game where players can create their own player or bring their favorite team to the World Series.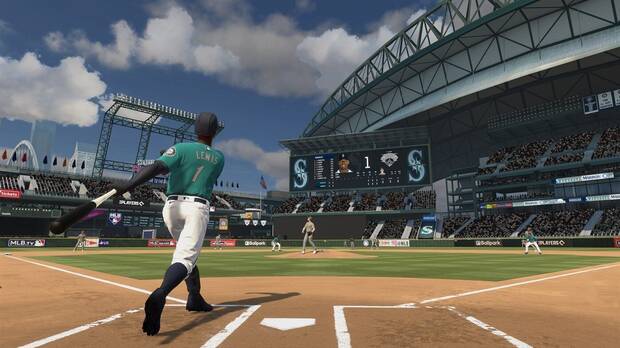 The Witcher Enhanced Edition follow free on PC
On the occasion of the WitcherCon to start this Friday afternoon, GOG, CD Projekt's digital store, has offers all games and additional content of the saga The Witcher. But also, all those who create a free GOG Galaxy account can add to their library the Enhanced Edition Of the first The Witcher.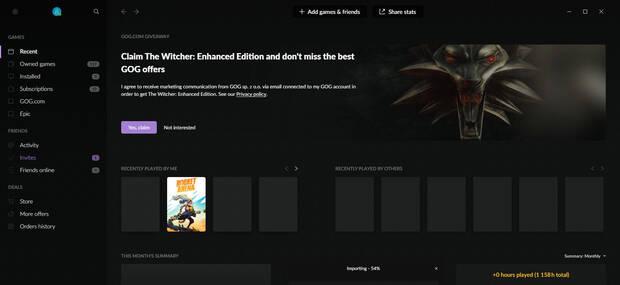 A Plague Tale for Switch can be tested in the cloud
A Plague Tale: Innocence was one of the surprises of 2019. Now, accompanying the launch of the free remastering for PS5 and Xbox Series X / S, Asobo Studio has released A Plague Tale: Innocence – Cloud Version, an edition for Nintendo Switch that runs over the internet. The demo has been published on the Nintendo eShop.
Free games from Epic Games Store
Until July 15 at 5:00 p.m. Spanish peninsular time, PC players can claim two titles in the Epic Games Store. On the one hand, the physics-based puzzle game full of undead Bridge Constructor: The Walking Dead and another title of strategic battles between mechas steampunk with RPG elements, Ironclast.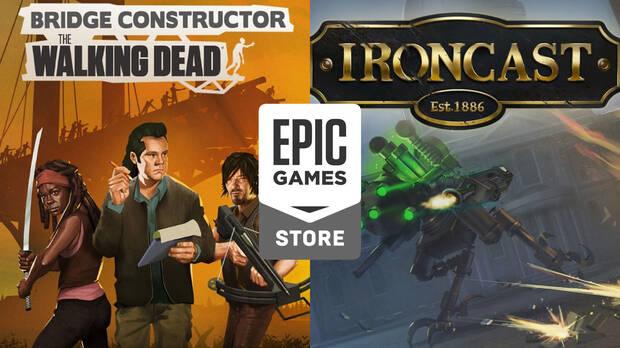 June Free Games on PS Plus, Xbox Live Gold, Stadia Pro and Prime Gaming
Ok, they are not exactly free because a subscription is paid for them, but it does not hurt to remember the titles that these services grant in the month of July. We list them below:
Playstation plus: A Plague Tale: Innocence (PS5 only), Call of Duty: Black Ops 4, WWE 2K Battlegrounds, The Five Covens Y Virtua Fighter 5 Ultimate Showdown.
Xbox Live Gold: Planet Alpha Y Conker: Live and Reloaded (July 16 two other games are added).
Stadia Pro: Moonlighter, Street Power Football, Terraria Y The Darkside Detective.
Prime Gaming: The Secret of Monkey Island: Special Edition, Batman: The Enemy Within – The Telltale Series, RAD, The Wanderer: Frankenstein's Creature, Tales of the Neon Sea, Car maker Y Portal Dog.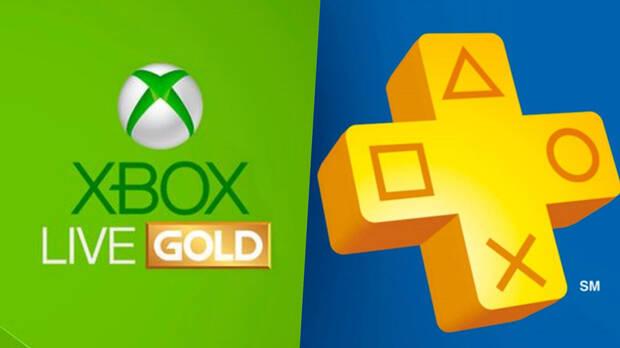 Ofertas en PS5, PS4, Xbox Series X/S, Xbox One, Switch y PC
We now go to the sales in the main digital stores: PlayStation Store, Microsoft Store, Nintendo eShop and Steam. There are not all that are, but they are all that are: precisely, the most outstanding in our opinion.
PS5 and PS4
Persona 5 Strikers – 40,49

Yakuza: Like a Dragon

– 41,99

Resident Evil 2 Remake

– 15,99

Dreams

– 19,99

Vanquish

– 9,99

Bayonetta

– 9,99

The Witcher 3: Wild Hunt

Game of the Year Edition – 9,99

Dragon Age: Inquisition

Game of the Year Edition – 5,99

A Way Out

– 8,99

Amnesia: Rebirth

– 14,24
Xbox Series X/S y Xbox One
FIFA 21 – 23,09

NBA 2K21

New Generation 19.99 – (with Gold)

Dead Cells

– 14,99

Maneater

– 13,99

The Sinking City

– 9,99

Tom Clancy's The Division 2

– 8,99 (con Gold)

Battlefield 5

– 7,99

NBA 2K21

– 6,99 (con Gold)

Go Sims 4

– 5,99

SOMA

– 2,99
Nintendo Switch
Hello Neighbor Hide and Seek – 14,99

Descenders

– 12,49

Hellpoint

– 17,49

Hello Neighbor

– 19,99

The Count Lucanor

– 2,99

Punch Club

– 7,49

Streets of Rogue

– 9,99

Nidhogg 2

– 7,49

State of Mind

– 1,99

Spirit of the North

– 10,49
PC (Steam)
The Witcher 3

GOTY – 9,99
Resident Evil 3 Remake – 19,79

Resident Evil 2 Remake

– 15,99

Resident Evil 7

– 9,89

Dead by Daylight

– 11,99

Shadow Tactics: Blades of the Shogun

– 3,99

Thronebreaker: The Witcher Tales

– 7,99

Warhammer: Chaosbane

– 8,99

The Sinking City

– 15,99

Sundered

– 4,99