Whether you have your feet in the pool, fighting against the wind so that the screen of your Switch does not fill with sand or enduring the heat of your living room or room, the video games are never over, and less if they are free. One more week we review all the games that can be played without dropping a single penny for a limited time (specifically, during the weekend of July 16-18) on PC, PS4, PS5, Xbox Series X / S, Xbox One, and Google Stadia. At the end of the article we also review the highlighted offers of those platforms.
For Honor free for a limited time and discounted
Ubisoft celebrates the arrival of Season 2 of the fifth year of For Honor allowing more male and female warriors to discover the battles of its multiplayer game. The free trial has no limitations and is available from July 15 until July 19 at 10:00 p.m. Spanish peninsular time. You can download it for PC (uPlay), PS4 (PlayStation Store) y Xbox (Microsoft Store). Also, the standard edition of the game is offer for 5 euros. In the case of Xbox, it is necessary to be subscribed to Xbox Live Gold to enjoy the free trial and discount.
For Honor's Free Weekend is live now! Get in-game for free with friends from July 15-18. Plus, save up to 85% off For Honor during the Free Weekend. pic.twitter.com/DfA5jgGTm4 For Honor (@ForHonorGame) July 15, 2021
Free Play Days de Xbox: monos y ms monos
Subscribers to Xbox Live Gold (and also Xbox Game Pass Ultimate, of course) can play free to the following games until July 19 at 8:59 am. This week, Free Play Days is all about monkeys. On the one hand, the puzzle platforms Super Monkey Ball: Banana Blitz HD (download here). On the other, the game of management and survival The Survivalist (download here) that takes place on a desert island.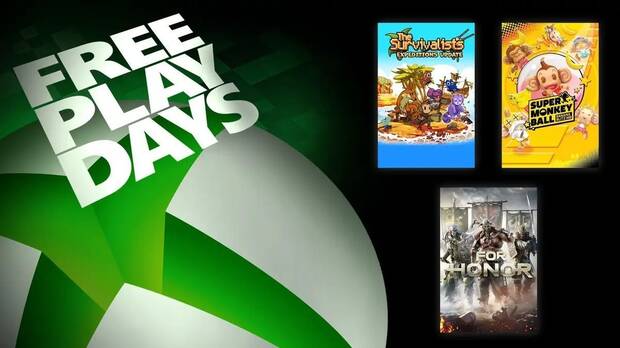 The graphic adventure Syberia and its sequel for free on PC
GOG has in its digital store a lot of offers on PC games developed by French studios. In this context, it is offering free for a limited time the first two installments of the most mythical graphic adventures that the Gauls have given us. We talk d Syberia Y Syberia 2. You can add them to your GOG library until July 17 at 3:00 p.m. Spanish peninsular time through this link.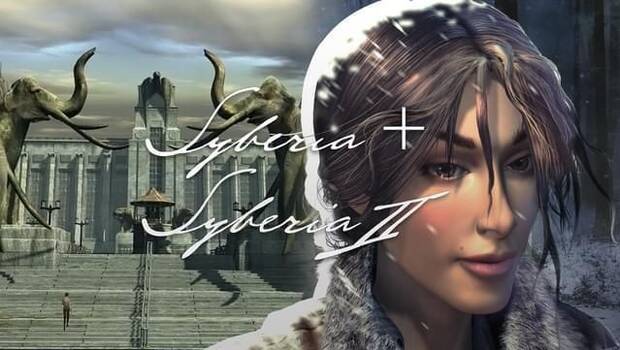 Epic's free games: Obduction Y Offworld
Until Thursday July 22 at 5:00 p.m. PC gamers can get free Obduction Y Offworld Trading Company on the Epic Games Store. The first is a first-person science fiction adventure from the creators of the mythical Myst. The second, previously given away, is an economy-focused strategy game that takes players to Mars. You can add them to your library from this and this link.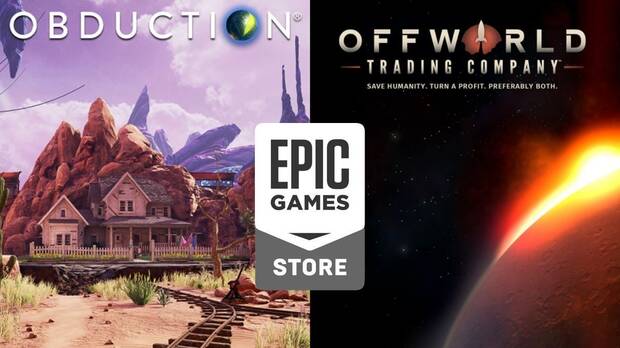 Free July Games on PS Plus, Xbox Live Gold, Stadia Pro, and Prime Gaming
Subscribers to the PlayStation, Xbox, Google and Amazon services can claim the following games:
Playstation plus: A Plague Tale: Innocence (solo PS5), Call of Duty: Black Ops 4, WWE 2K Battlegrounds, The Five Covens Y Virtua Fighter 5 Ultimate Showdown.
Xbox Live Gold: Planet Alpha, Rock of Ages 3: Make & Break Y Midway Arcade Origins.
Stadia Pro: Moonlighter, Street Power Football, Terraria Y The Darkside Detective.
Prime Gaming: The Secret of Monkey Island: Special Edition, Batman: The Enemy Within – The Telltale Series, RAD, The Wanderer: Frankenstein's Creature, Tales of the Neon Sea, Car maker Y Portal Dog.
Ofertas en PS5, PS4, Xbox Series X/S, Xbox One, Switch, PC y Stadia
We conclude with the most outstanding offers on each platform that are available this weekend and beyond.
PS4 and PS5
Persona 5 Strikers – 40,49

Yakuza: Like a Dragon

– 41,99

Resident Evil 2 Remake

– 15,99

Dreams

– 19,99

Vanquish

– 9,99

Bayonetta

– 9,99

The Witcher 3: Wild Hunt

Game of the Year Edition – 9,99

Dragon Age: Inquisition

Game of the Year Edition – 5,99

A Way Out

– 8,99

Amnesia: Rebirth

– 14,24
Xbox One y Xbox Series
No Man's Sky – 24,99

Dragon Ball FighterZ

– FighterZ Edition – 14,99

A Hat in Time

– 14,99

Mega Man 11

– 14,99

Slay The Spire

– 12,49 (con Gold)

Ghost of a Tale

– 12,49 (con Gold)

Katamari Damacy REROLL

– 9,89

Battlefield 5

– 7,99

Strider

– 2,99

Ghostbusters: The Video Game Remastered

– 11,99
Nintendo Switch
PC (Steam)
Death Stranding

– 23,99

Red Dead Redemption 2

– 40,19

Mafia: Definitive Edition

– 23,99

Maneater

– 21,59

Bioshock: The Collection

– 11,99

Streets of Rage 4

– 14,99

Resident Evil 7

– 9,89

No Man's Sky

– 27,49

Control

Ultimate Edition – 15,99
Google Stadia