Players who love Eiichiro Oda's manga and / or Toei Animation's TV series are in luck: the next July 23th accessories brand FR-TEC launch in Spain and the rest of Europe accessories for Nintendo Switch, PlayStation 4 and other consoles with the official license of One Piece.
The One Piece Grips 'Sunny' will offer grips for the levers or sticks of the compatible controls: those of PS5, PlayStation 4, PlayStation 3 and Xbox 360. They have the design of Luffy's shins and skull, and provide a better grip to improve precision in movement.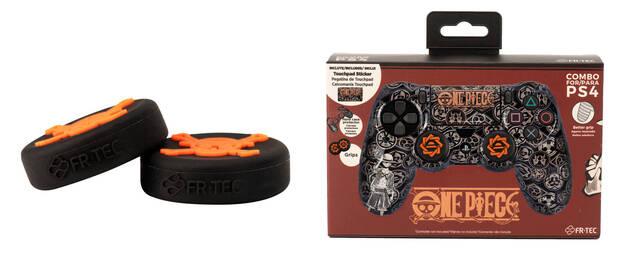 The One Piece Combo Pack 'Luffy' is suitable for PS4 players, as it includes a protective hard shell for the DualShock 4, a pair of grips silicone with the design of Luffy's straw hat and a sticker with the logo of manganime for the touch panel.
Cases, grips, housings and more for Nintendo Switch
Moving on to Nintendo Switch, the One Piece Bag 'Chibi' It is a padded case that includes an interior foam frame to adapt to any of the machine models: the standard, Nintendo Switch Lite and even the Nintendo Switch (OLED model) that will arrive in stores on October 8. Inside you can store ten game cards and there is a space for accessories.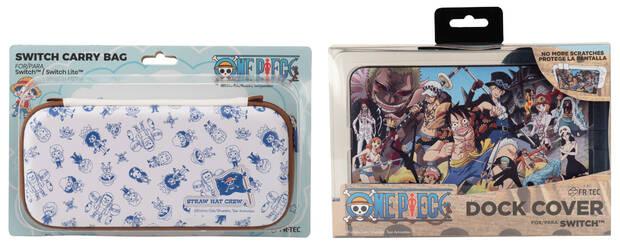 The One Piece Dock Cover 'Dressrosa' It is a rigid case that fits in the front of the base or dock from the console and includes six slots across the top to insert six game cards and keep them close at hand when changing programs.
Also illustrated with the characters of the 27 arc of the manga, the One Piece Full Pack 'Dressrosa' It comes with a foam bag to protect the console, a set of covers for the Joy-Con, a pair of grips for the levers, a screen protector and a box to store several game cards.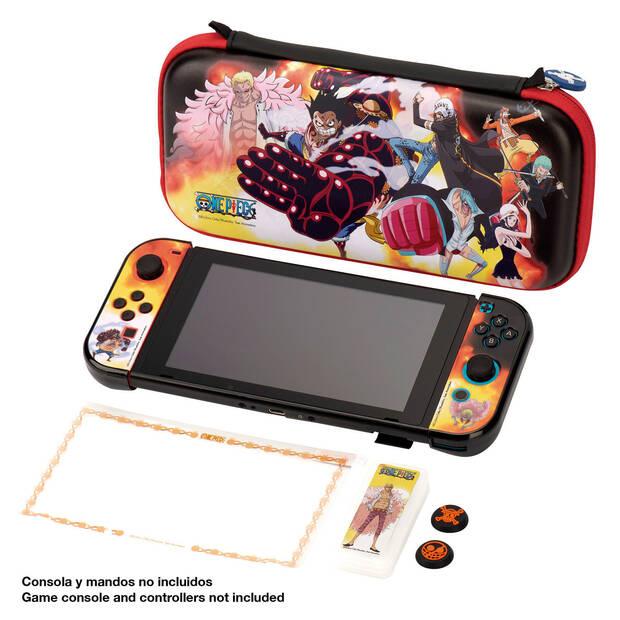 The manufacturer ensures that more accessories will be announced based in One Piece for the next few months. In other news about this manganime, Bandai Namco recently registered the brand One Piece Odyssey, prompting comments about a new game in the series.