The Spanish brand FR-TEC has announced its new line of official accessories based on Resident Evil, Capcom's popular horror franchise. New products will hit stores next May 7th, coinciding with the launch of Resident Evil 8: Village, the new installment of the saga. This agreement gives FR-TEC the opportunity to become the official accessories developer for Resident Evil for Europe.
This first batch of official accessories inspired by Resident Evil estn designed for PS4 and PS5 and is composed of the following accessories:
Resident Evil Combo Pack Umbrella: pack consisting of a rigid case to protect and change the appearance of the PS4 Dualshock controller, grips and a sticker with the Resident Evil logo
Resident Evil Controller Case Evil: a case to store a controller from any platform
Resident Evil Grips Umbrella: Joystick protectors with two of the saga logos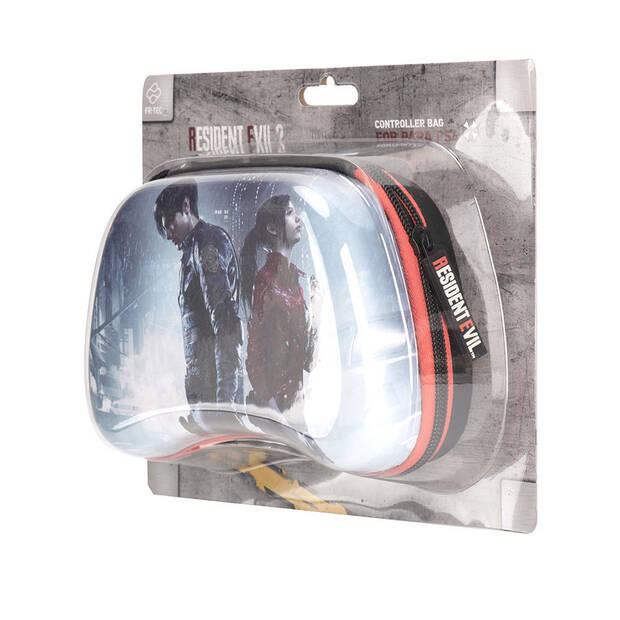 "All products of FR-TEC They are made with top quality materials, ensuring that the product will remain in the best condition over time and use. So much the quality of its products, such as its low and accessible costs to all pockets, makes FR-TEC accessories the best in their price range and unrivaled in the current market, "the company says in an official press release.
In time for the 25th anniversary of Resident Evil
This agreement between FR-TEC and Resident Evil comes on the 25th anniversary of Capcom's horror saga, a very special date that the company wanted to celebrate with several announcements not only related to video game, where in addition to Resident Evil 8: Village also stands out Resident Evil Re:Verse, a multiplayer title that brings together the most illustrious characters of the franchise, but also with cinema and television, with several audiovisual projects underway for Netflix, such as a live action series or the movie Resident Evil: Welcome to Racoon City.